Home | Northeast
Providing Answers, Support and Hope in the Northeast
We're committed to partnering with those living with lupus, their loved ones, friends, and the medical community to fulfill our vision of a life free of lupus.
This is my chapter |
Reset
Walk to End Lupus Now
Thank you to everyone who joined us in 2021! Stay tuned -we will update you with 2022 Information soon!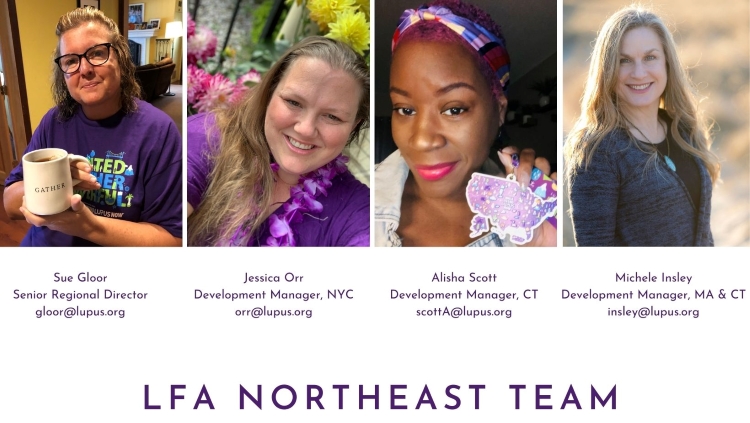 Coronavirus and Lupus Information
Please visit this landing page for information on the coronavirus and lupus. It contains information from the Lupus Foundation of America regarding the coronavirus, updated as needed, with additional FAQs from our National Health Educators.
LUPUS@WORK
Nearly 1.5 million Americans live with lupus, a chronic illness, yet those who suffer may not "look sick". Learn the facts about this cruel and mysterious disease and resources for managers, employees, and their family members. We'll share essential tools and information about how you can help the Lupus Foundation of America.
Contact us