Providing Answers, Support and Hope in Delaware, New Jersey and Pennsylvania
This is my chapter |
Reset
Event
Navigating the Pediatric Lupus Journey
When
Apr 15, 2021
7:30 pm - 8:45 pm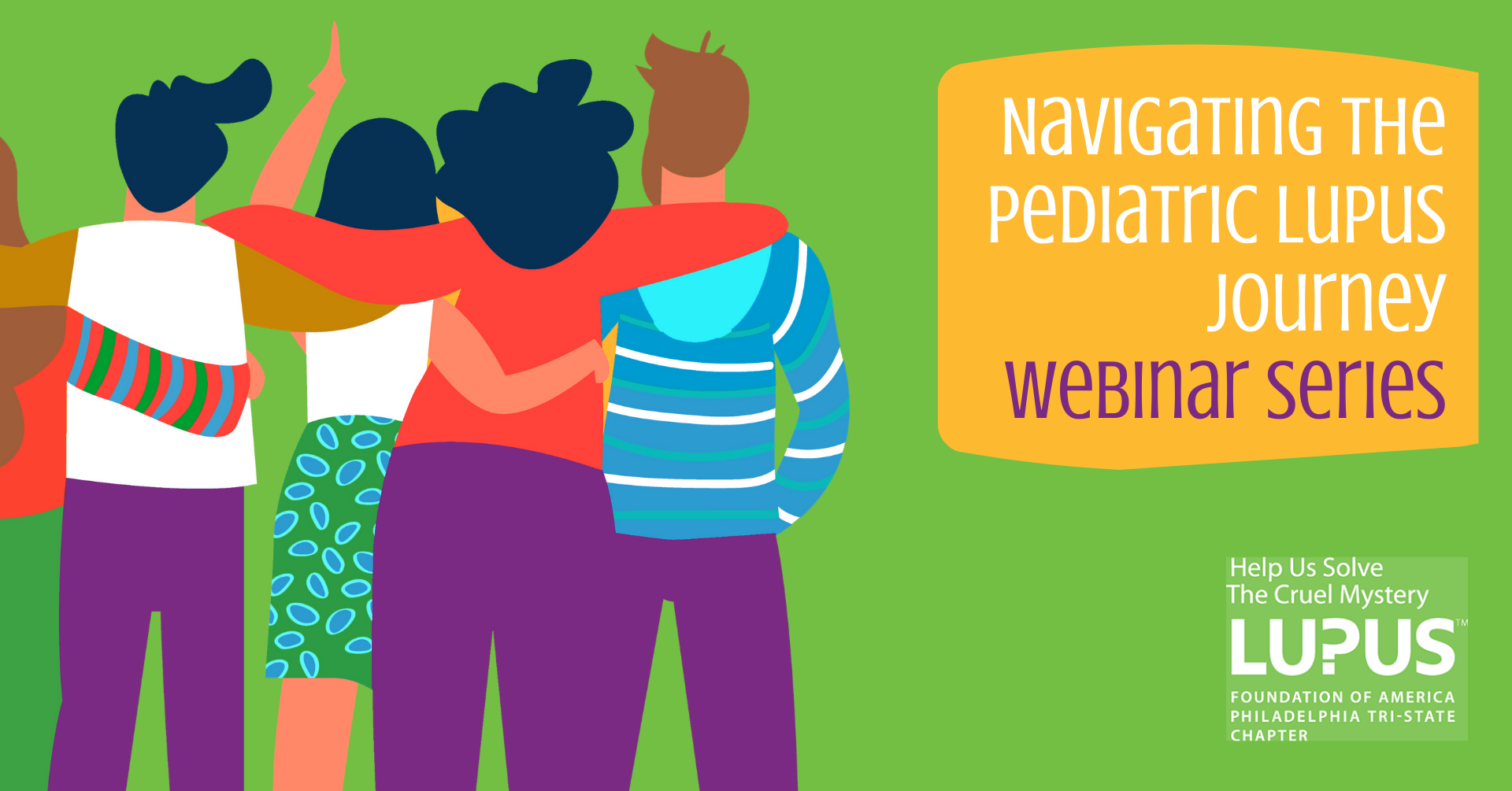 Navigating the Pediatric Lupus Journey
Lupus can affect both adults and children. Childhood lupus represents approximately 20% of lupus patients, affecting about ten out of one million children per year. Caring for a child or teen with lupus requires knowledge, patience, and acceptance that certain lifestyle changes will need to be made.
This four-part webinar series is designed to help parents understand lupus and how to care for a child or teen with the disease. Parents and children will learn how to work together to manage symptoms, maintain a healthy lifestyle, and successfully transition to adulthood.
Thank you to those who participated and attended this series! All recordings are below.
---