Providing Answers, Support and Hope in Delaware, New Jersey and Pennsylvania
This is my chapter |
Reset
Event
Lupus and Your Oral Health
When
Tuesday
Jun 01, 2021
7:00 pm - 8:00 pm
Up to 70% of all chronic diseases are associated with problem areas in the oral cavity. The oral cavity remains a focal point for acute and chronic inflammation including bacterial yeast, fungus and viral pathogens, which sets up a pattern for disease and illness. The oral cavity remains deeply connected to each organ system and all cranial nerves. It remains the most overlooked aspect of health and wellness.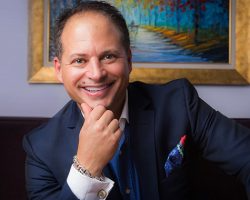 Therefore, balancing is critical. For this reason, comprehensive dental detoxification and rehabilitation becomes crucial in establishing health and wellness.
Dr. David DiGiallorenzo has specialty training in periodontics and implantology from the University of Pennsylvania and over two decades of periodontics and dental implant expertise.