Coronavirus (COVID-19) Resource Updates | Georgia
Coronavirus (COVID-19) Resource Updates
Everything you need to know in one place. Stay updated on all the latest Covid-19 news as it impacts those with lupus from resources, news, and programming. We will be keeping you updated and provide virtual programming to get you through these unprecedented times. You are not alone.
This is my chapter |
Reset
Play Video
NEXT MEETING May 8th - Virtual Town Hall: Living with Lupus and COVID-19 in Our Community
Second Sunday of Each Month

If you have lupus, you're at higher risk for infections like the coronavirus, also known as COVID-19. Some people with lupus may also be at risk for more serious complications from catching the coronavirus.

Join S. Sam Lim, MD, MPH as he provides up to date information on a monthly basis about what we know and don't know about COVID-19 and how it may impact those living with lupus in Georgia. Watch the February 20th recording on the right.

NEXT MEETING: May 8th at 9PM
Send your questions to info@lfaga.org
Details and Login Information
COVID-19 Vaccine and Lupus
Latest Information from the LFA
We are following the developments regarding a COVID-19 vaccine very closely. As we learn more we will keep you up to date on what is important for people with lupus.
The vaccine may not be available to most people for until March or April of 2021. Because of the limited supply of the vaccines people at very high risk, such as health care providers and people who live in nursing homes or assisted living facilities, will get the vaccine before people whose risk of illness is lower.
Preparing to Go Back to School During COVID-19
Preparing to Go Back to School During COVID-19
Going back to school for children with lupus and their caregivers can be a difficult transition. The uncertainty of the disease can make it hard to predict what kind of challenges each day will bring for students. The coronavirus (COVID-19) pandemic adds a very significant layer of concern for students and their parents as states and counties decide whether and how they open schools back up. 
School Decision-Making Tool for Parents, Caregivers, and Guardians
Many parents, caregivers, and guardians face new and difficult choices about how their child will return to school in the fall, such as deciding between in-person and virtual learning.
This tool is designed to help parents, caregivers, and guardians weigh the risks and benefits of available educational options to help them make decisions about sending their child back to school.
Resources from Town Hall Meetings
Georgia Crisis And Access Line
GCAL is the 24/7 hotline for accessing mental health services in Georgia. The Georgia Department of Behavioral Health and Developmental Disabilities (DBHDD) provides treatment and support services to people with mental illnesses and addictive diseases, and support to people with mental retardation and related developmental disabilities.
Georgia Crisis & Access Line 1-800-715-4225
World Health Organization
The WHO (Health Organization) website has updated resources with information about protecting your self, myth busters, travel advise and Q&A.
CDC Print Resources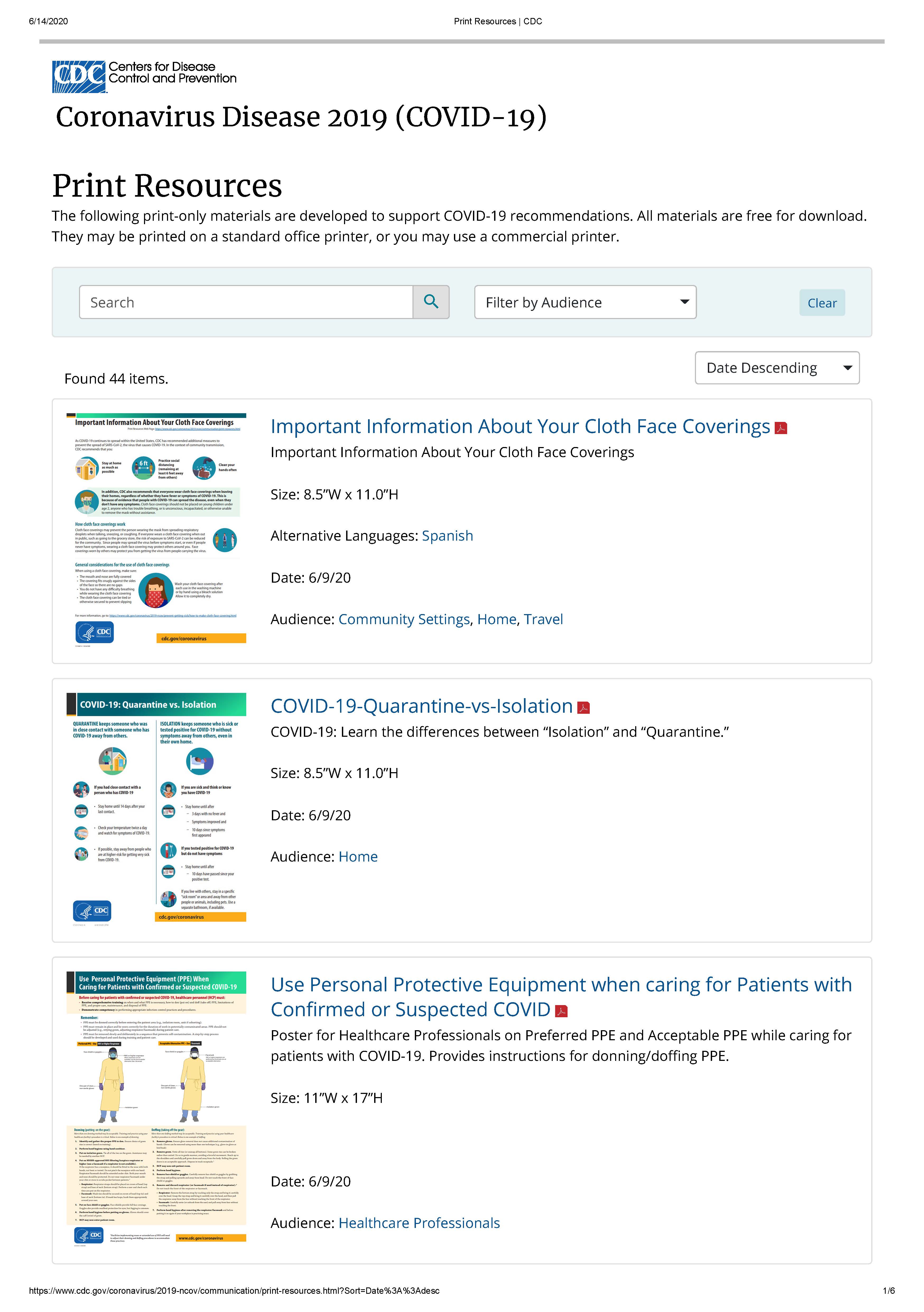 Print-only materials are developed to support COVID-19 recommendations. All materials are free for download. They may be printed on a standard office printer, or you may use a commercial printer.
This filtering area contains options for sorting data dynamically for easy discovery. Filtering options include search by text, dropdowns for filtering based on various fields, and various sorting.
Myth Busters
Find answers to common misconceptions about the COVID-19 virus. Each answer has a downloadable graphic. For example: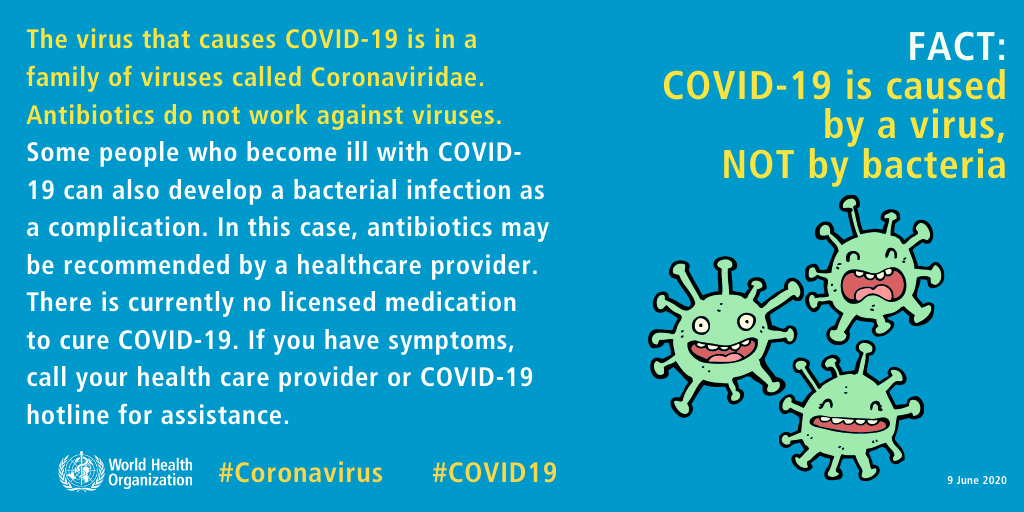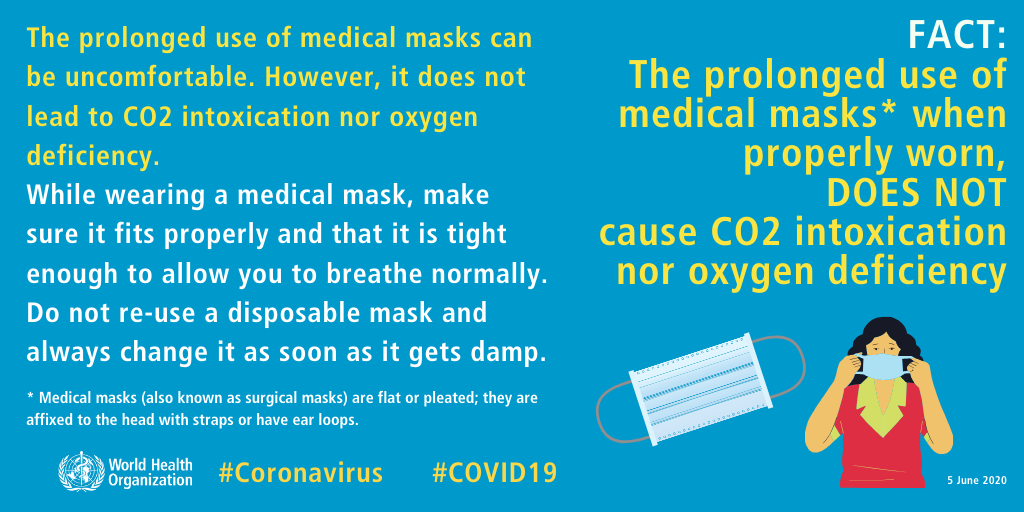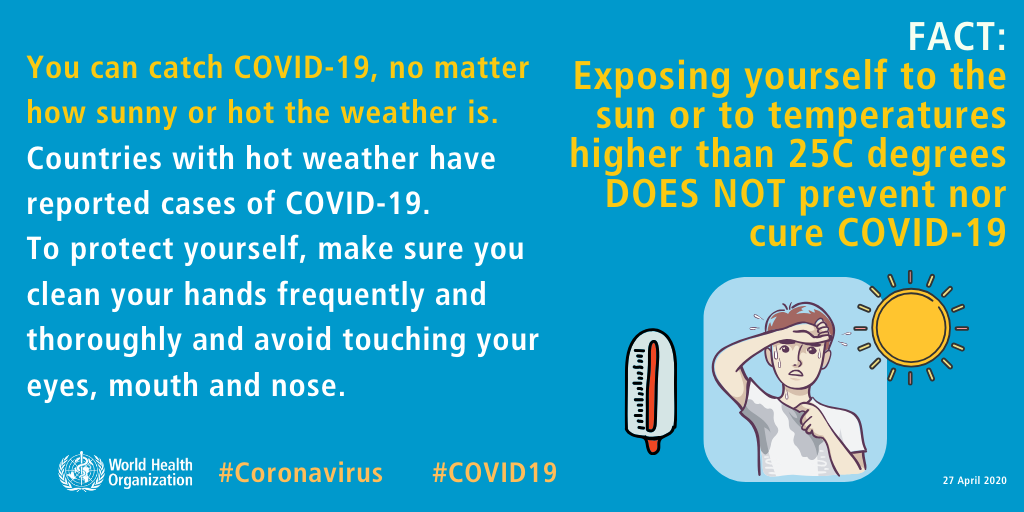 Travel Guidelines from Business Insider
Is travel safe? Business Insider interviewed experts on risks associated with flying, booking hotels or Airbnbs, renting cars, and more, plus ideas on safe vacations during COVID-19.
Georgia COVID-19 Resources
Georgia Legal Aid or Georgia Legal Services
During the pandemic, the demand for public benefit assistance, housing, unemployment, evictions and domestic violence have increased. Here is a resource that may be helpful.
If you need help unemployment, housing or eviction issues, contact Georgia Legal Aid or Georgia Legal Services at https://www.georgialegalaid.
Applicants for legal assistance can apply online at www.glsp.org (available 24/7) or by calling 1-833-GLSPLAW (Monday – Friday, 9:00 a.m. to 5:00 p.m.). Applicants with income up to 200% of poverty, $25,520 for one person and $52,400 for four persons are eligible for help. There also is a resource limit.
Daily Updates from the Georgia Department of Public Health
The Georgia Department of Public Health (DPH) is the state's official COVID-19 response team.
Emory University Risk Assessment Tool
Check your risk for COVID‑19
Based on best clinical practices, CDC guidelines, illness severity and risk factors like age and pre-existing conditions,
Find a COVID-19 Testing Site in Georgia
The Georgia Department of Public Health is maintaining an updated list of COVID-19 testing sites.
Click here to see the list
COVID-19 General Information Factsheet
Click here to download the COVID-19 General Information Factsheet
Contact the COVID-19 Hotline
The State of Georgia has a new COVID-19 hotline. If you believe that you are experiencing symptoms of COVID-19 or have been exposed to the novel coronavirus, please contact your primary care doctor or an urgent care clinic. Please do not show up unannounced at an emergency room or health care facility.
Hotline: (844) 442-2681
Pandemic Resources
GOVERNMENT 
Stimulus Package Info:
https://www.nytimes.com/article/coronavirus-stimulus-package-questions-answers.html
New Federal Tax Deadline July 15th:
https://www.wsj.com/articles/u-s-extends-individual-tax-filing-deadline-to-july-15-11584713903
GA State Tax Deadline July 15th:
https://www.ajc.com/news/state--regional-govt--politics/georgia-like-feds-will-move-tax-day-from-april-july/jjYrFFntaF7l76zNWIGA0I/ 
Halting federal student loan payments and interest for 60 days:
www.politico.com/amp/news/2020/03/20/trump-coronavirus-student-loan-payments-139056
US Federal Gov't Unemployment:
https://www.dol.gov/newsroom/releases/eta/eta20200312-0
Georgia News on Unemployment for Employers & Employees:
https://dol.georgia.gov/blog/new-information-filing-unemployment-partial-claims-and-reemployment-services
Georgia Unemployment Applications:
https://www.dol.state.ga.us/public/uiben/internetclaim/requirementPinSetup?fbclid=IwAR0wlSrYe22iD38uiXLulUlXJwc9-AgKuFUkjQEZYDvPJvuXWe8P9PJ8R2Q
UTILITIES & BILLS
Mortgage relief news:
https://www.forbes.com/sites/brendarichardson/2020/03/13/mortgage-relief-options-are-available-to-homeowners-affected-by-coronavirus-safety-measures/#a6c363c53ab7
https://www.washingtonpost.com/business/2020/03/18/hud-orders-60-day-foreclosure-moratorium-homeowners-affected-by-coronavirus/
No Atlanta Evictions for Next 60 Days:
https://www.fox5atlanta.com/news/atlanta-mayor-calls-on-temporary-halt-on-evictions-during-coronavirus-outbreak
Just Shelter (List of organizations working hard to preserve affordable housing and prevent eviction):
https://justshelter.org/community-resources/
List of Banks Offering to Help Customers:
https://www.aba.com/about-us/press-room/industry-response-coronavirus
Comcast: No disconnects. Free hotspots. Low-income households get 2 months free service
https://corporate.comcast.com/covid-19
AT&T: No disconnects for 60 days, waiving late payment fees. Unlimited data
https://about.att.com/pages/COVID-19.html
Verizon: No disconnects for 60 days, waiving late payment fees
https://www.verizon.com/about/news/update-verizon-serve-customers-covid-19
Sprint: No disconnects for 60 days, waiving late payment fees. Unlimited data
https://www.sprint.com/en/landings/covid-19.html
T Mobile: No disconnects for 60 days, waiving late payment fees. Unlimited data
https://www.t-mobile.com/brand/ongoing-updates-covid-19
Georgia Power: No disconnects
https://www.georgiapower.com/company/news-center/2020-articles/georgia-power-assures-customers-safe-and-reliable-service-will-continue-during-covid-19-pandemic.html
Atlanta Watershed(Suspending all water shut offs during this time):
https://www.atlantawatershed.org/customer-service/
Geico: Pausing cancellation of policies due to non-payment or policy expiration until April 30th
https://www.geico.com/about/coronavirus/ 
FOOD
Cobb County Food Resources:
https://cobbcountyga.maps.arcgis.com/apps/Cascade/index.html?appid=e9bbc3e2644b46799c908b4c2c231bce&fbclid=IwAR1zao23wytLxoFdFFFLPV64W88Vqon6_lAM1-yea-tevNJwRJT0T1DrBxk
Atlanta Community Food Bank:
https://www.acfb.org/local-impact-map?fbclid=IwAR2Dxlt2bke70dsSct8FqCSAM2A5XvMpCMKWZqjDkjU-RplKzfsWgLFK-XY
Atlanta Survival Program: (Free grocery delivery)
Free Meals for Atlanta Public School Students:
https://drive.google.com/file/d/1hpQ2DP-MOyTzwQRlZW8iHKCxGz7u7JMx/view
Uber Eats: Waiving all delivery fees
https://www.boston.com/food/restaurants/2020/03/16/uber-eats-waives-delivery-fees
SPECIFIC INDUSTRY FUNDS
The Giving Kitchen: For food service workers needing financial assistance
Bartender Fund:
https://www.usbgfoundation.org/beap?fbclid=IwAR1iJuMYX2vKL11vLYGQ_OX8fxD_9cfInp_BEf5mVD2mievywdH8fsWifwQ
Creator Fund: Freelancers/Creators, get up to $500 to help with groceries, medical bills, housing, etc.
Resources for Artists:
https://creative-capital.org/2020/03/13/list-of-arts-resources-during-the-covid-19-outbreak/
Relief Fund for LGBTQI+ BIPOC:
https://www.surveymonkey.com/r/QTIBIPOCCOVID19
MISCELLANEOUS 
Mental Health Services:
https://docs.google.com/document/d/1mcmuJralTP_oPB-PF3siEeJV8yiG6vuXtjHx1_4mu48/edit?fbclid=IwAR0-_pk9tRrGZdrSz9ZNWDz-D1hMYyNnNNBZ9ZeegVld4Xk6tFyZK7uwaSg
Financial Planning Association: Pro Bono Financial Planning
https://www.onefpa.org/Pages/ProBonoPlanning.aspx
CVS: Waiving home delivery fees & 30 day refill limit on certain medications
https://cvshealth.com/newsroom/press-releases/cvs-health-announces-additional-covid-19-resources-focused-patient-access 
Atlanta Public Schools Updates:
https://www.atlantapublicschools.us/coronavirus
Old Fourth Distillery: giving away free hand sanitizer during their business hours. Bring your own container and make a donation
Uhaul: 1 free month storage units for students needing to move asap
https://www.uhaul.com/Articles/About/20625/College-Students-U-Haul-Offers-30-Days-Free-Self-Storage-amid-Coronavirus-Outbreak/
FREE MEDIA & ENTERTAINMENT
Scholastic: Free education for Pre-K - grade 6+
https://classroommagazines.scholastic.com/support/learnathome.html
Adobe Photoshop: Free for students until May
https://www.techradar.com/news/adobe-gives-students-free-home-creative-cloud-access-heres-how-to-get-it
Adobe Creative Cloud: People with Adobe can get 2 months free
https://petapixel.com/2020/03/18/adobe-is-giving-everyone-2-months-of-free-creative-cloud-heres-how-to-get-it/  
NASA Media Library:
https://www.diyphotography.net/nasa-makes-entire-media-library-publicly-accessible-copyright-free/
Peloton Workout App: Free 90 day trial
https://www.theverge.com/2020/3/16/21182267/peloton-workout-app-trial-at-home-subscription
Free books, movies, software, music, etc:
Free Ivy League courses:
https://www.freecodecamp.org/news/ivy-league-free-online-courses-a0d7ae675869/
Free Online Museum Tours:
https://www.travelandleisure.com/attractions/museums-galleries/museums-with-virtual-tours
Free National Park Tours:
https://www.travelandleisure.com/trip-ideas/national-parks/virtual-national-parks-tours
No Entrance fees to National Parks:
https://www.cnn.com/2020/03/18/politics/national-parks-service-coronavirus/index.html
NPR: Free virtual concerts
https://www.npr.org/2020/03/17/816504058/a-list-of-live-virtual-concerts-to-watch-during-the-coronavirus-shutdown
Paris Opera: Free live performances
https://www.vogue.fr/fashion-culture/article/paris-opera-broadcasting-screening-performances-online-for-free-2020
Center of Puppetry Arts: Free tours and performances
https://puppet.org/center-for-puppetry-arts-home/ 
Might Could Studiomates: 1 month free trial
https://might-could.com/studiomates/
Download Free Coloring Books:
http://www.openculture.com/2019/02/download-free-coloring-books-from-113-museums.html
Georgia COVID-19 Emotional Support Line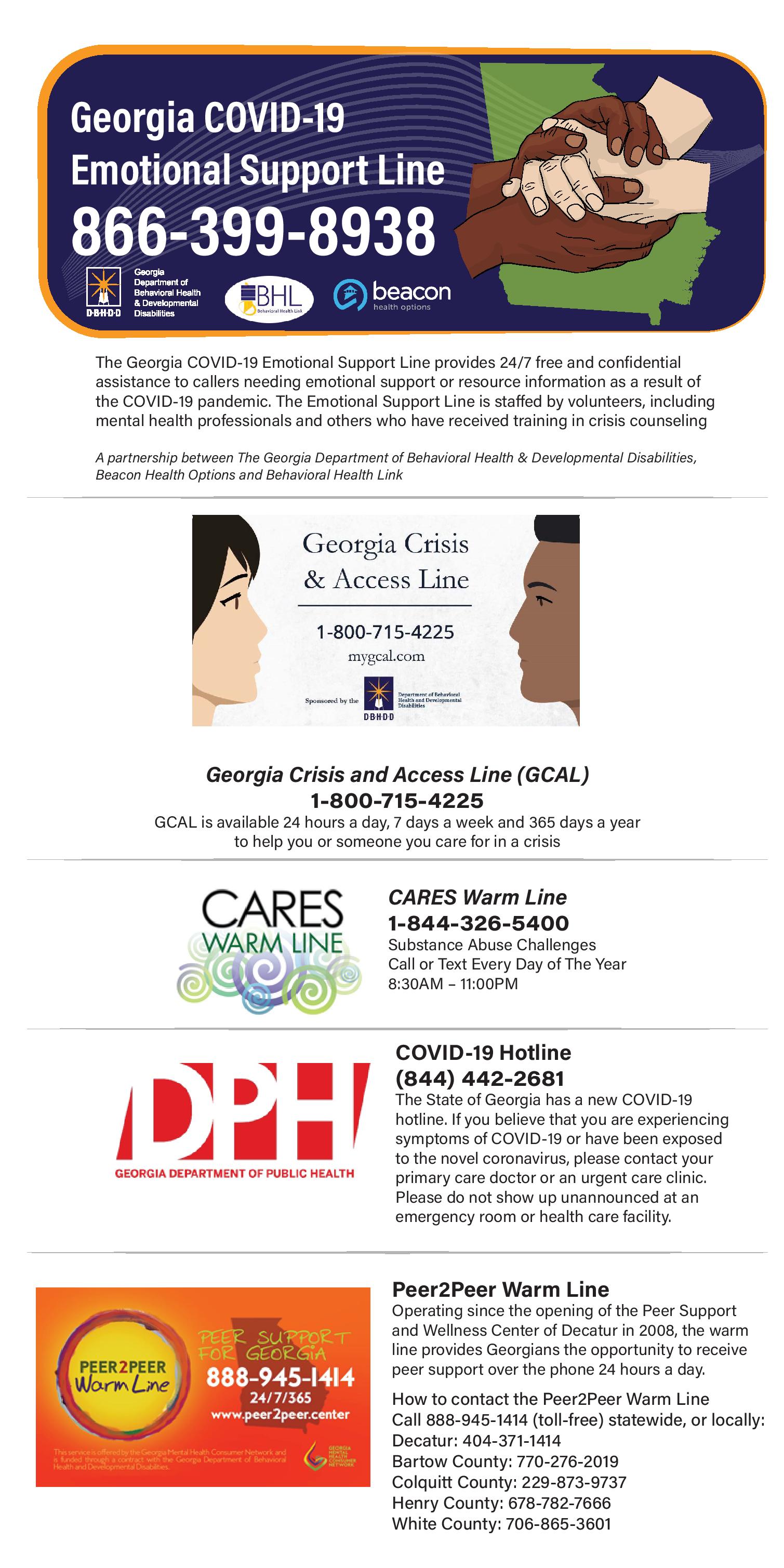 Medicare Rx Access Network of Georgia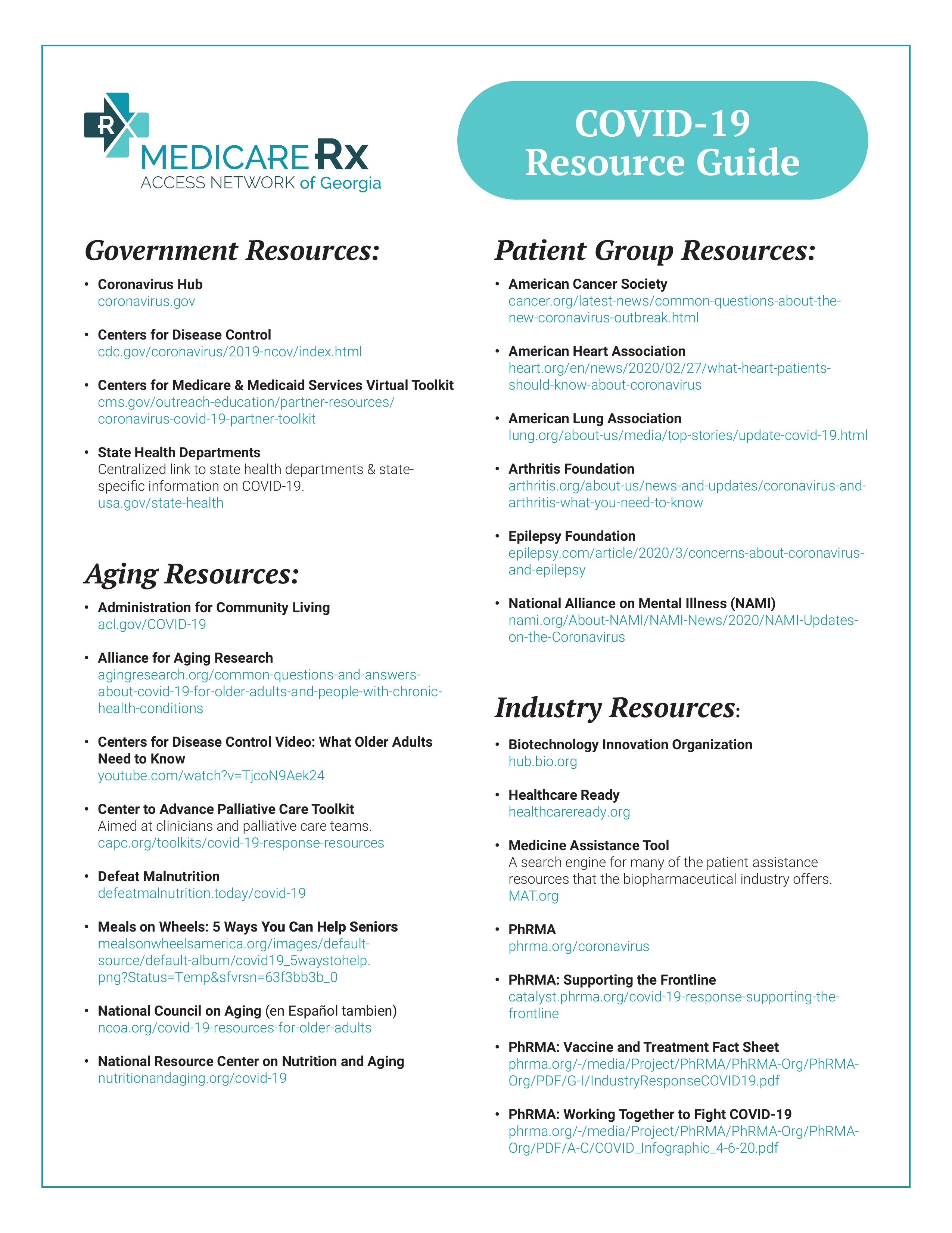 Healthcare Coverage and Medication Resources
Financial Resources and Workplace Accommodation
Changes in Chapter Office Operations and Walks
Georgia Chapter Operations
Georgia Chapter Office
Beginning March 23, 2020 our staff will be working remotely to ensure the health and safety of our team, as well as our communities. It will be business as usual for us. 
We'll continue to monitor the situation in real time to determine when circumstances change. We are so grateful for the flexibility and dedication of our employees, who have already shown their commitment to this temporary model, and to ensuring no disruptions to our mission during this time. 
We will be available via e-mail and will respond to voice mail messages as quickly as possible. You can email us at info@lfaga.org.
Walk to End Lupus Now Events
The Walk to End Lupus Now - Atlanta (TBD)
We encourage you to continue registering and fundraising for the Walks as they are our biggest source of income for our chapter. Together we can make this work!
---
The Walk to End Lupus Now - Columbus (TBD)
We encourage you to continue registering and fundraising for the Walks as they are our biggest source of income for our chapter. Together we can make this work! 
---
The Walk to End Lupus Now - Macon - Sept 19 
We encourage you to continue registering and fundraising for the Walks as they are our biggest source of income for our chapter. Together we can make this work! 
Virtual Programs and Events
Latest COVID-19 and Lupus News
FDA Issues Emergency Authorization of Hydroxychloroquine Amid Coronavirus Pandemic (March 30, 2020)
Late yesterday, the U.S. Food and Drug Administration (FDA) issued an Emergency Use Authorization (EUA) to allow hydroxychloroquine and chloroquine for coronavirus COVID-19 treatment.
The U.S. Department of Health and Human Services (HHS) said in a statement that the authorization would allow for 30 million doses of hydroxychloroquine donated by Sandoz, the Novartis generics and biosimilars division, and one million doses of chloroquine donated by Bayer Pharmaceuticals to be donated to the HHS' Strategic National Stockpile (SNS).
The donated doses of hydroxychloroquine will be "distributed and prescribed by doctors to hospitalized teen and adult patients with COVID-19, as appropriate, when a clinical trial is not available or feasible," said HHS in its statement.
The FDA's authorization does not mean hydroxychloroquine and chloroquine are specifically approved as safe and effective for use for COVID-19, but instead that they are available for use for COVID-19.
Moreover, the HHS said that "use of the donated medications is expected to help ease supply pressures for the drug, and the FDA is also working with manufacturers of chloroquine and hydroxychloroquine to increase production to ensure these drugs also remain available for patients dependent on them for treatment of malaria, lupus and rheumatoid arthritis."
While it is encouraging for the lupus community that the HHS' statement indicates that it will help ensure people with lupus have access to these medications, it is still unknown at this point as to exactly how the medications will get distributed and the overall impact of availability of the drugs for those who need the drugs now.  
The Lupus Foundation of America has been talking with key stakeholders and companies involved in the drug supply chain, including state boards of pharmacy, federal government and agencies, and other important stakeholders – and our voices are clearly being heard. The actions from the FDA and HHS are certainly a step in the right direction, but our work is far from over.  
State Pharmacy Boards Urged to Ensure Availability of Critical Lupus Medicines
The Lupus Foundation of America in partnership with the Arthritis Foundation are urging state pharmacy boards and other important stakeholders involved with the drug supply chain to take immediate action to ensure the availability of hydroxychloroquine (Plaquenil) and chloroquine (Aralen) for people with lupus and rheumatoid arthritis.
TAKE ACTION: Access to Hydroxychloroquine for People with Lupus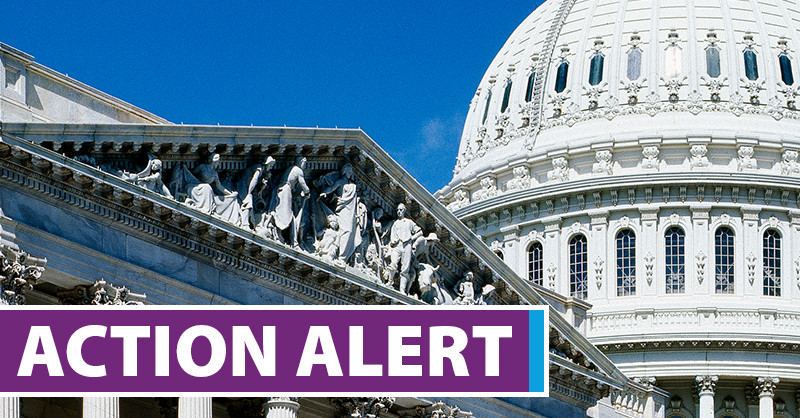 ​
Hydroxychloroquine (Plaquenil) and chloroquine (Aralen) are medications that tens of thousands of people living with lupus rely on to manage their symptoms and avoid disability, illness and early death. Both are being studied as potential treatments for the coronavirus (COVID-19) and trials are underway to determine their safety and effectiveness. While it is important to investigate their potential use for this purpose, it is critical that people with lupus never lose access to them.
Take Action Now!
People with lupus nationwide already are unable to fill their prescriptions. We need to act now! Please, take one minute and contact your members of Congress now to ensure people with lupus can access the medications they need.

Joint Statement Urging White House Coronavirus Task Force, the leadership of the U.S. Congress and Nation's Governors to Ensure Hydroxychloroquine Access During COVID-19 Crisis
Hydroxychloroquine (Plaquenil) and Coronavirus (COVID-19) Questions and Answers
Statement: Lupus Foundation of America Urges Manufacturers of Hydroxychloroquine and Chloroquine to Ensure Supply to Treat Lupus
Lupus Foundation of America urges Congress to Maintain Supply of Hydroxychloroquine for People with Lupus
Corona Virus Updates
The CDC has recommended that people with serious underlying health conditions stay home and avoid other people as much as possible through March 30, 2020. Lupus is a serious underlying health condition that could lead to a compromised immune system. Read more.
Navigating You Health During the COVI-19 Pandemic
The most up-to-date health information on the coronavirus outbreak for people with lupus. Here, you'll find the most recent news; the steps that the Lupus Foundation of America is taking to protect the health and medication availability for people with lupus; and resources that will help you stay both mentally and physically healthy during this uncertain time.
What the Coronavirus Means for People with Lupus (February 28th)
As the news moves quickly, make sure you're getting most current information.
I recent weeks, a new type of virus widely known as the coronavirus (sometimes called COVID-19) has been spreading around the world. There have been a number of stories in the news of people getting sick from this new virus.
Given that people with lupus are at higher risk for a number of types of infections, including viruses, it is only natural to be concerned about the coronavirus.
The Centers for Disease Control and Prevention (CDC) is closely watching the coronavirus both internationally and here in the U.S. The risk of catching the coronavirus in the U.S. is very low.
It is important, however, for you to look after your health and keep your risk of infection low. The best way to do this is to take the same steps that you would to avoid other types of viruses like colds and the flu:
Avoid anyone—including family members—with symptoms of fever (over 100ºF), nausea, vomiting, or diarrhea. Specifically, you should avoid close, personal contact, such as hugging, kissing, and shaking hands.
Wash your hands (tops, palms, and fingers) frequently with hot, soapy water for at least 20 seconds.
Keep and use alcohol-based gel or wipes, both out in public and at home. Remember that surfaces—especially in bathrooms, on shared office equipment, on store counter tops, gas pump handles, any surface of the car, and in restaurants—can expose you to germs.
Avoid touching your eyes, nose, or mouth. Germs spread this way.
Use the crook of your arm to shield coughs and sneezing. Do not use your hands or handkerchiefs as they carry moisture that spread viruses.
Stay home from work or school if you are sick.
Please remember that you should never stop taking medications used to treat your lupus without first consulting with your doctor.
Call your doctor right away if you develop a fever, cough, or shortness of breath.
Shopping Safely
Restaurant Food Delivery
Stores Offering Special Hours for Most At-Risk
Some stores like Target (each Wednesday they have reserved the first hour of shopping to support vulnerable guests including the elderly and guests with underlying health conditions) are offering special shopping hours for elderly and those at-risk like lupus patients. Check out stores near you and their policies. 
Noticias Actualizadas Sobre el Lupus y Coronavirus