Evelyn V. Hess, MD, MACP, MACR Award
The Lupus Foundation of America established, in 2005, the Evelyn V. Hess, MD, MACP, MACR, Award, to be given annually to a clinical or basic researcher whose lifetime of work has significantly advanced understanding of the pathophysiology, etiology, epidemiology, diagnosis, or treatment of lupus. This award was named in recognition of Dr. Hess' outstanding contributions to lupus research over the course of her long and distinguished career. Recipients of this prestigious award include many of the leading scientific and clinical thought leaders in the field of lupus.
About Dr. Evelyn V. Hess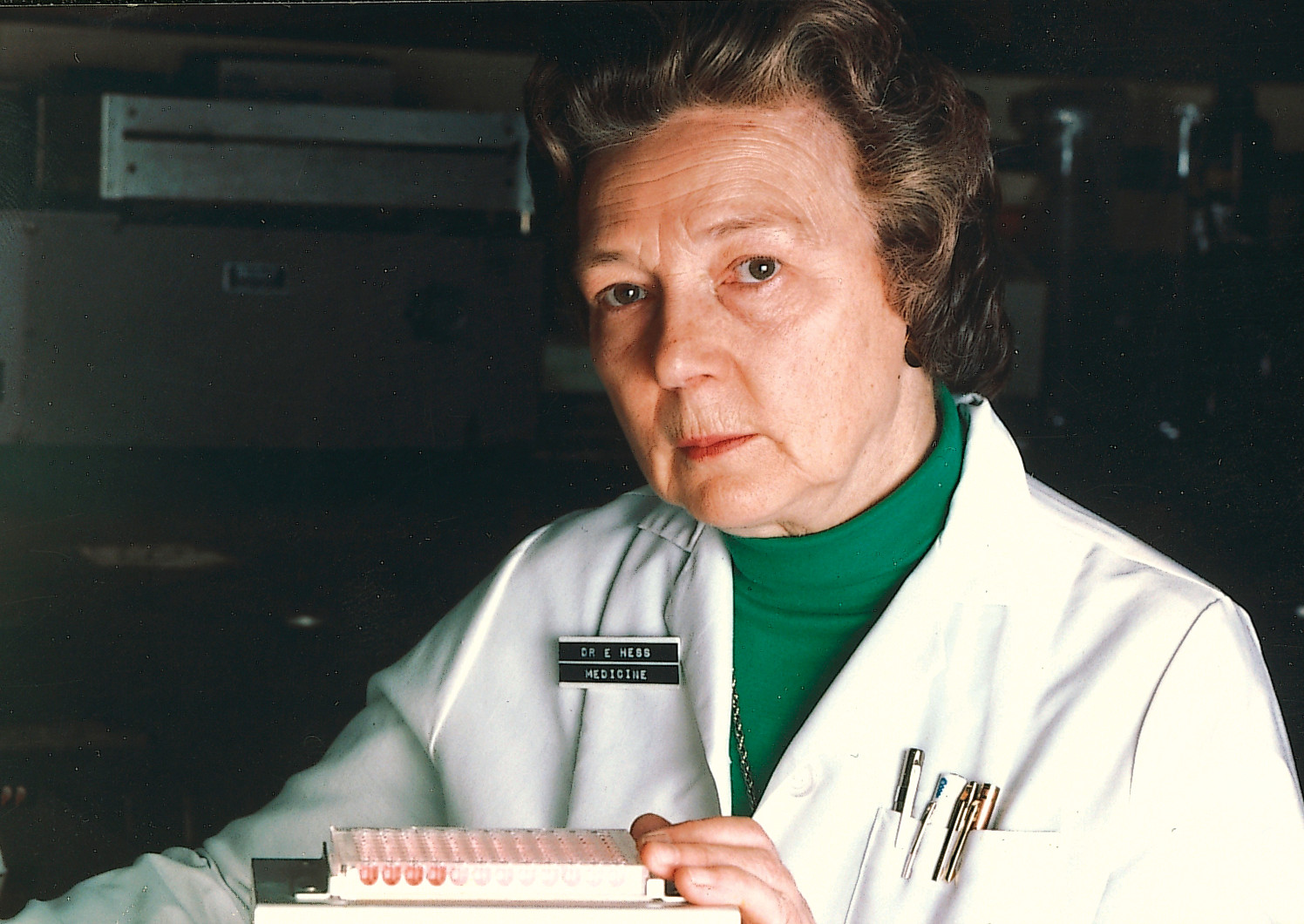 Evelyn V. Hess, M.D., MACP, MACR, was an internationally known expert in lupus, with a special interest in the area of the environmental aspects of lupus. Dr. Hess began her training at University College in Dublin, Ireland, and completed her internships and residencies in London. She began teaching at the University of Cincinnati's College of Medicine, in the Division of Internal Medicine/Immunology, in 1965 and was the Director of the Division of Immunology from 1965 to 1995. She was the recipient of a College of Medicine Endowed Chair and held the McDonald Professorship at the University of Cincinnati College Of Medicine since 1969. She was awarded the University of Cincinnati Drake Medal in 2001 for distinguished service to the College. The University of Cincinnati College of Medicine also recognized her by establishing a fund for the Evelyn V. Hess Chair in Rheumatology to support faculty and fellow salaries for research and education in rheumatic diseases in the Division of Immunology/Rheumatology.
Dr. Hess was a Master of both the American College of Rheumatology and the American College of Physicians, and was a Fellow of the American Association for the Advancement of Science, the American Academy of Allergy and Immunology, as well as the Royal Society of Medicine. She served as Governor of the Ohio Chapter of the American College of Physicians and was an active member of many national and international societies, including the Pan American League of Associations for Rheumatology, the American Society for Clinical Pharmacology and Therapeutics, and the International Society of Immuno-Pharmacology.
Award Recipients
2022 - Dr. Eric Morand
2021 - Dr. Richard Furie
2020 - Dr. Joan T. Merrill
2019 - Dr. Judith James
2018 - Dr. Michelle Petri
2017 - Dr. Rosalind Ramsey-Goldman
2016 - Dr. Dafna Gladman
2015 - Dr. Mariana Kaplan
2014 - Dr. Jane E. Salmon and Dr. George Tsokos
2012 - Dr. Ellen Ginzler
2011 - Dr. Graciela S. Alarcon
2010 - Prof. David Isenberg
2009 - Dr. Murray Urowitz
2008 - Dr. Betty Diamond
2007 - Dr. Jill Buyon
2006 - Dr. Morris Reichlin
2005 - Dr. Bevra Hahn