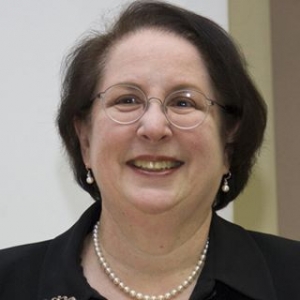 Ellen Ginzler, MD, MPH
2012 recipient of the Evelyn V. Hess Award
Dr. Ginzler is the Distinguished Teaching Professor of Medicine and Chief of Rheumatology at the State University of New York (SUNY) Downstate Health Sciences University.  She is a leader in medical education and one of SUNY Downstate's most exceptional teachers. Her history of service to the institution and its students spans nearly 50 years. Under her guidance as chief of rheumatology, the division has gained international acclaim for its excellent training and research.
Students and residents alike have recognized Dr. Ginzler's enthusiasm for teaching and the success of her efforts. Dr. Ginzler also originated the Mentoring Program of the American College of Rheumatology, which continues to be a significant educational resource for trainees in this field.
In addition to her contributions to teaching and administration, Dr. Ginzler has compiled a stellar record of clinical research and scholarship. She is internationally known as an expert on lupus nephritis.
Among her many professional associations, she is a Master of the American College of Rheumatology and a fellow of the American College of Physicians. She has been an active participant in the Systemic Lupus International Collaborating Clinics (SLICC), and the Lupus Clinical Trials Consortium (LCTC), both organizations devoted to studying outcome in lupus and promoting the advancement of new therapies for following and managing this disease. 
She has received many awards for her contributions to lupus and rheumatology in general, including the Kirkland Scholar Award, The New York University Ira Goldstein Memorial Lectureship, the University of Missouri Michael Einbender Lectureship, and the Lifetime Achievement Award of the New York Chapter of the Arthritis Foundation.
Dr. Ginzler is the 2012 recipient of the Evelyn V. Hess Award from the Lupus Foundation of America, which recognizes a lifetime of achievement in lupus.