Blog
August 13, 2019
Sharing the Journey: Helpful Resources
This series – Sharing the Journey – is by you and for you. In your own words, we highlight the perspectives and personal experiences of people who struggle with lupus each day. Mostly, we celebrate what makes the lupus community strong by sharing our journey, together.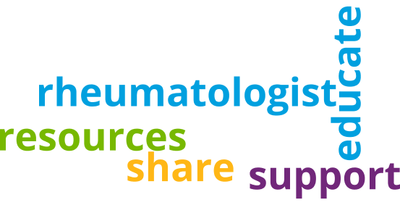 What resource(s) have been most helpful for you on your lupus journey?
The resources I mainly used that was most helpful through my lupus journey was the Lupus Foundation of America website and LupusConnect, which is a website that allows you to chat with people with lupus and similar situations you may be experiencing. You are able to also give advice, share your story, and get advice from people that are experiencing the same thing. I found this site very useful.  – Kyra
Since being diagnosed with lupus, my most helpful resources have been my doctors – especially my rheumatologist. My health care providers actually speak with each other to come up with a plan for long-term answers. All my questions are always answered, and anything going on with my body is explained so I understand. When you get sick, you don't know what's going to happen or what to do next, but my doctors make me feel optimistic about the future. – Jazmine
The Lupus Foundation [of America] is a great resource for basic information. Doing your research and educating yourself on all the different symptoms and treatments will help when new symptoms pop up. Also, learning to understand lab work and what the different high and low levels for each test mean allows you to have all your questions ready when you see your physician. – Roxi
There have been multiple resources that have been helpful to me as I continue this fight called lupus, but there is one resource I go to daily that truly helps me get through each day: social media, believe it or not. There are many Facebook groups or Instagram pages where you engage with others like you daily, hourly, or even moment by moment. This has been very instrumental in my life. Lupus chooses to throw curve balls at any time, day or night, and there is always someone on social media to talk to. These groups include doctors, patients, advocates, and caregivers. It's imperative to talk with others who understand what you are going through and can share their experiences, as well as encourage you along the way. I highly recommend that you get connected with others like you on social media. – Angel
My rheumatologist has been my number one resource for helping me learn to live with lupus. I make a list of questions and symptoms on my phone throughout the year and use this as a conversation guide when I go in to see him. Whenever I have a rather alarming symptom, I know I can call his office, and he or his nurses will respond and get me the help I need. Apart from that, I have found the articles on lupus.org to be extremely helpful. I like the wide range of topics they cover, and I learn something new from each one I read. From tips on how to live with lupus day-to-day to descriptions of particular symptoms, the resources on lupus.org are invaluable. My mom is also a resource for me. As a lupus patient herself, she is a great cheerleader who encourages me to take care of myself and make healthy choices. – Becca
The most helpful resource for me has been other patients, whether reading blog posts or books that they've published or communicating with them directly via email or in-person. The shared experience is extremely beneficial. Not only does it make you feel not so alone on the journey, but hearing that your experiences are real, valid, and understood by others is invaluable. – Leslie
---
It can be intimidating and overwhelming to find trustworthy sources of information, especially when your health depends on it. That's why the Lupus Foundation of America has created several resources for those living with lupus, including the National Resource Center on Lupus. Whether you're looking for ways to have informative and productive medical appointments, tips on traveling with lupus, or a place to connect with other people impacted by lupus, the Resource Center provides credible materials from leading researchers and medical specialists. 
For a good starting point to help you through your journey, take a look at our Expert Series and online courses for people living with lupus. You can also sign up for Take Charge, an email series we created to help you manage lupus and its everyday challenges.