SLE-BRAVE research program
A study looking for people with lupus to find out if an investigational oral treatment is effective
Study Title
Protocols I4V MC JAHZ / I4V-MC-JAIA 
A Randomized, Double Blind, Placebo Controlled, Parallel Group, Phase 3 Study of Baricitinib in Patients with Systemic Lupus Erythematosus
Sponsor Name 
Eli Lilly & Company 
Purpose
The aim of the SLE-BRAVE program is to determine whether baricitinib, combined with standard lupus therapy, can help in the treatment of lupus (people with active lupus nephritis and active lupus that affects the central nervous system are excluded). It also will look at the safety of baricitinib and determine if there are any additional side effects.
What Does this Study Involve? 
If you are eligible for the study and decide to participate, you will receive either the study drug or a placebo that will be taken orally every day for up to 1 year
At each study visit, your weight, heart rate, blood pressure, and body temperature will be taken to check your health and see how you are responding to the study drug
You will also be asked to fill out a patient diary and questionnaires
Your total participation will be about 62 weeks (approximately 14 months)
If you complete this study, you may be eligible to participate in the long-term extension study in which all participants receive the active study drug
To consider participation in this study you must:
Be at least 18 years of age
Have active lupus disease and may be taking some medications for your lupus, which your study doctor will discuss with you
Be willing and able to give consent to take part in the trial
Be able to visit the study doctor as required
You cannot participate in the study, if you have any of the following: 
Severe lupus complications involving your kidneys or nervous system
Been treated for another autoimmune condition within the past 12 weeks
Have or have had another serious medical condition
Have or have had a current or recent serious infection
Received certain medications to treat your lupus within 12 weeks prior to screening
Study type
Phase 3 study
Global – more than 25 countries are taking part 
Multicenter – more than 340 clinical sites are taking part
Double-blind - neither you nor your study doctor will know what study treatment you receive
Placebo-controlled – you will receive either low-dose baricitinib, high-dose baricitinib, or a placebo (with no active ingredients)
Learn more and see if you qualify at slebrave.com.
There are two trials available in the US. Find a site near you at Lilly Trial Guide SLE-BRAVE JAHZ and Lilly Trial Guide SLE-BRAVE JAIA.
Choosing to participate in a study is an important personal decision. Talk with your doctor and family members or friends about deciding to join a study. Visit the following page for more information about clinical trials.
The Lupus Foundation of America works to educate and inform about clinical trial study options available to people with lupus and the importance of getting involved to help advance lupus research. The Lupus Foundation of America does not endorse specific trials.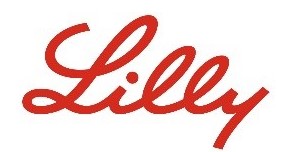 ---
Was this resource helpful?
Last updated: September 9, 2019