Personal Stories
Sherria L. - Diagnosed at age 30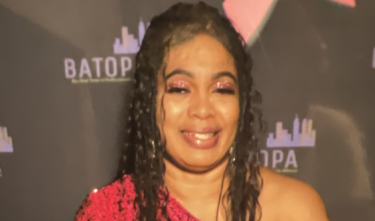 I was working in the medical field at the time when I got diagnosed with lupus. I was 30 years old. I remember like yesterday. I had 4 small children ages 10, 13, 14, and 15 years old. I was devastated when I got the news. I was actually working as a Clinical Laboratory Tech at a local doctor's walk-in clinic.
One day when I came into work the doctor who I was working with noticed a small sore on my nose and ask what was that? I replied, "I don't know, sir?" The doctor replied, "it looks like it's infected." I proceeded to run a copy test in the laboratory then sent it out for confirmation. All the tests came back negative. I then went and saw a specialist dermatologist who did further testing along with a biopsy of my scalp where I also had developed alopecia (hair loss). I was then diagnosed with discoid lupus. I'm currently taking about 13 medications right now.
I recently suffered a stroke back in February of this year and stayed in the hospital almost 3 weeks. I had to have physical therapy and occupational therapy while in the hospital. I had to have 3 months of outpatient physical & occupational therapy to learn to walk again. I have diabetes and neuropathy in my hands and feet. All of this while battling systemic lupus.
Lupus is a debilitating disease that affects every organ in your body. Lupus affects your daily living with the pain throughout your entire body. I have some good days. I have a lot of pain in my joints and nerves. I have frequent headaches and muscle aches. I'm tired all the time. Some days I'm in bed the entire day. I'm still thankful and grateful to be alive. My husband, my grown children, and grandchildren give me hope and the will to live and not give up. I attend church, which helps me cope with the mental part of it. I have a really good support team. My two grown daughters help me a lot. I am part of the Lupus Foundation of America since 2019. I have participated and volunteer in the lupus walks. I've also participated in the Virtual Lupus Advocacy Summit Yearly. I'm a lupus warrior. I'm a lupus advocate.