News
April 28, 2023
Missing Data Leads to Misrepresentation and Impacts Health Disparities in Children with Lupus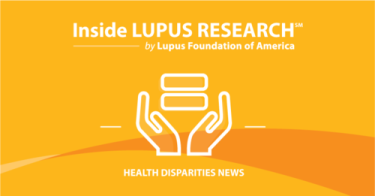 In a recent study, researchers looked at patterns surrounding missing data among children with lupus and the potential impacts on health equity (the state in which everyone has a fair and just opportunity to attain their highest level of health). It was found that missing data on demographic, socioeconomic and clinical factors can unintentionally blur or hide important insights, especially among marginalized groups. This is the first study of its kind to systematically analyze the impact of missing data, which is important to ensure that diverse populations affected by childhood lupus are accurately represented in the scientific literature and health inequities are addressed.
Researchers analyzed data from 766 children in the Childhood Arthritis and Rheumatology Research Alliance (CARRA) Registry and evaluated 12 missing variables that can influence disease activity. Missing data was strongly tied to demographic, socioeconomic, and clinical factors. Researchers found 50% of study participants were missing at least one variable, and on average, 6.1% of data was missing, showcasing that critical gaps in the data can influence the interpretation of research and consequently mispresent health inequities.
There are structural, social and individual factors that contribute to health disparities in lupus. Because marginalized groups are disproportionately impacted by lupus, it is important that these factors are recognized within the research to promote better understanding of the disease and its outcomes across different populations. Further research in this area is needed. Learn more about advancing health equity in lupus and the Lupus Foundation of America's proud partnership with CARRA.
Get Lupus Research Headlines Emailed to You
Interested in getting research like this straight to your inbox? Subscribe to our bimonthly Inside Lupus Research email for all the latest.