News
January 3, 2023
Healthcare Costs Higher for People with Lupus Nephritis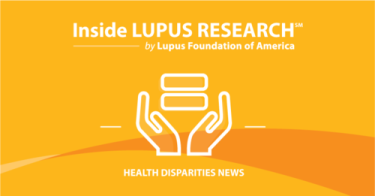 In a new study, researchers analyzed healthcare costs associated with systemic lupus erythematosus (SLE) flares in people with and without lupus nephritis (LN). The study found the SLE flares in people with LN were more frequent, severe, and costly than people who have SLE without LN.
Researchers looked at 11,663 people (2,916 with SLE and LN; 8,727 with SLE and without LN). During a one-year period, 12,190 flares were reported with a greater proportion of flares experienced by study participants with LN versus those without LN. Flares were categorized by severity (mild, moderate and severe) then total healthcare costs, including inpatient, outpatient, ER visit and pharmacy costs.
The total healthcare costs per SLE flare of any severity were more than 2 times higher among participants with LN than those without LN (averaging $5,842 versus $2,600, respectively). Additionally, healthcare costs per flare increased with severity.
The economic burden of lupus can be overwhelming. This study highlights the need for lupus treatments that prevent or reduce flares for people with both SLE and LN. Learn more about managing and preventing flares and financial assistance resources.
Get Lupus Research Headlines Emailed to You
Interested in getting research like this straight to your inbox? Subscribe to our bimonthly Inside Lupus Research email for all the latest.
Subscribe Now