News
April 18, 2018
Barbara Bush: A Tribute to Her Support of People with Lupus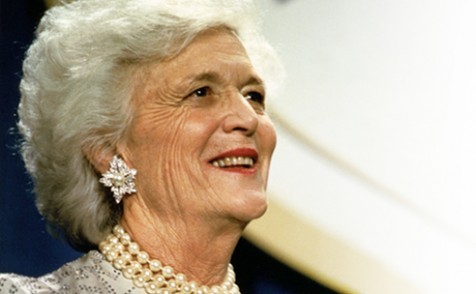 Statement from Sandra C. Raymond, CEO and Stevan Gibson, President of the Lupus Foundation of America
On behalf of the board of directors, staff and supporters of the Lupus Foundation of America, we wish to express our sincere condolences to the family of Barbara Bush for their loss. We extend our hearts and prayers to the family during this difficult period. 

Mrs. Bush has inspired people with lupus around the world through her strength and courage as she and her family faced many of the same challenges from living with an autoimmune disease. She and her family have supported efforts to increase awareness of lupus, expand research on the causes and cures for lupus, and services that provide care and comfort to people living with lupus.

The former First Lady wrote the "Foreword" to the very popular book, Lupus Q&A, Everything You Need to Know. In it she wrote, "One of the great mysteries of our time, [autoimmune disease] inflicts psychological and physical damage upon its sufferers. Systemic lupus erythematosus [lupus], in particular, has caused untold devastation and suffering." She added, "I know, for this disease has touched, and will doubtless continue to touch, the members of my family."

We join with her friends and admirers from around the world in paying tribute to her life that was full of kindness, compassion and determination for all people who are facing health challenges.