Providing Answers, Support and Hope in Georgia
This is my chapter |
Reset
Thirty-One Faces of Hope: Dorietta Thomas
The lupus community includes people living with lupus, friends, family, and supporters across Georgia. For Lupus Awareness Month, we would like to highlight some of our lupus heroes and champions. 
---
Meet Dorietta Thomas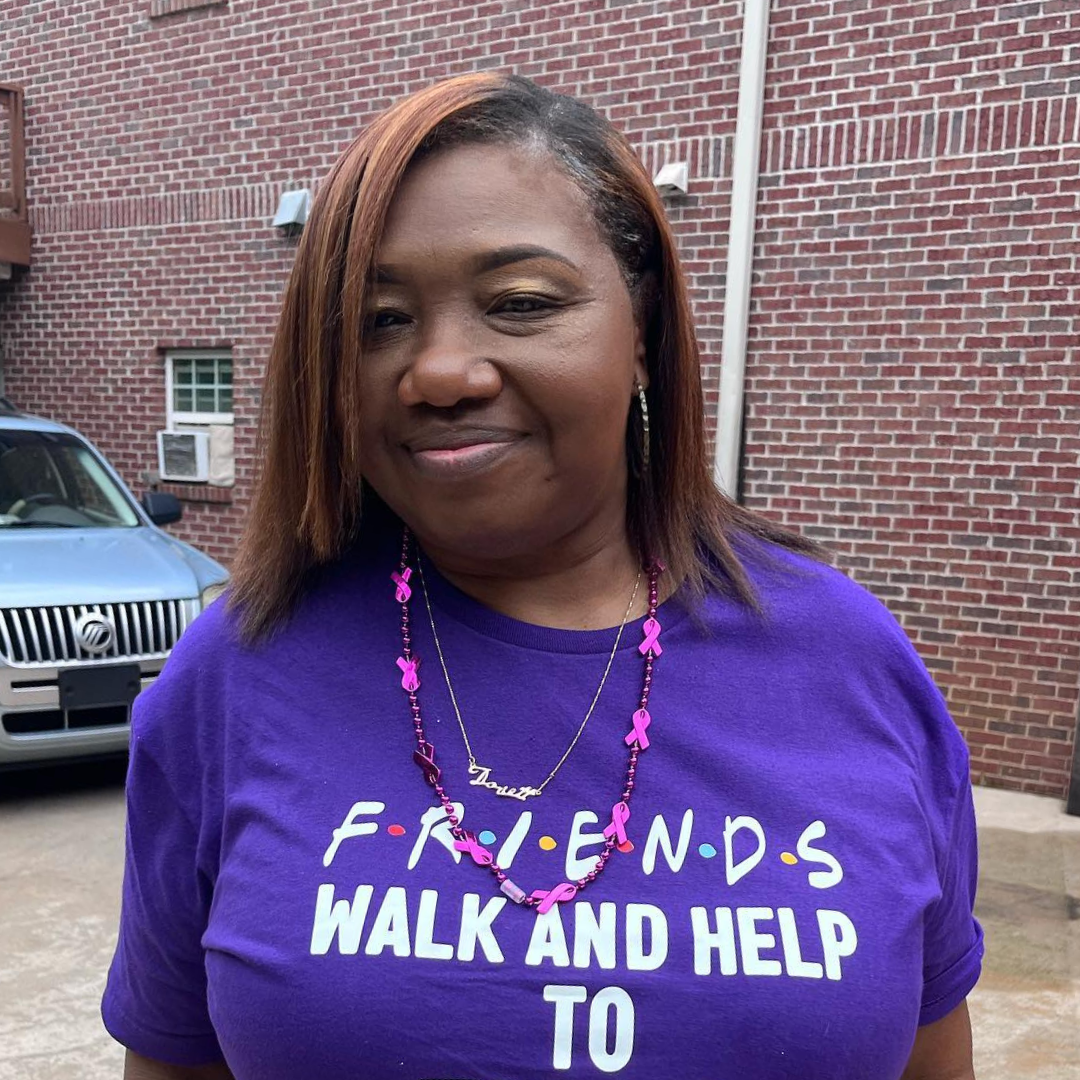 In 2010, I was dealing with my hands swollen and could not open them. It was in fact Lupus. I was misdiagnosed for a year and even told by one doctor I had Lime disease and was bitten by a tick. I thought that was crazy because I never been in any woods. I even had a Pic line and had to give myself medicine. I did not let that stop me and I went to work every day. I had a newborn baby and had to give myself medicine every night and take care of a baby. I was a single mom, and it was very hard for me to manage.
In 2013 I had problems with my knees and hands that I had problems walking and had to use a cane to walk. I had problems before, but they had gotten worse. I went from doctors to doctors, and nobody could tell me what was wrong. I scheduled to have another knee surgery and all of a sudden, I got sick and was unable to have the surgery. I know that was God way of telling me that it was going to be a waste of time to have the surgery. Then I was informed by a doctor that I had seen before telling me that she thought I should go to The Mayo Clinic. I set up my appointment and went to see a Rheumatologist in March 2014.
I decided to make it a girl's trip with my two daughters, so we went to Florida to The Mayo Clinic, and they were on Spring Break from school. We went to Jacksonville and spent the day there. I never had so much blood drawn in one day. I got several X-Rays as well on that day. We finished the day at the Mayo Clinic and drove over to Orlando from Jacksonville. I did not know how it was going to turn out, but I was ready to get an answer, so I would know what to pray for and ask God to heal me from it.
Then it happened on April 24, 2014, I got a call from the doctor at the Mayo Clinic. He informed me that I had a form of Lupus. I was shocked, but relieved to find out what was wrong with my body and my words to him were ok what is next. He told me that I had to take a medicine called Plaquenil. He explained everything to me, and I was fine with it. I already had two of my cousins that were diagnosed with Lupus, and I knew how they were handling their illness. I made the decision to let my family know and my mom was very scared and worried. I told her I was fine and not to worry. My siblings, who all live in Tampa, felt I should move home, but I explained to them that I had a job and a life in Marietta and there was no way I could move home. The doctor recommended me a Rheumatologist in town, so I made an appointment to follow-up with him.
I thought everything was going well until the hand swelling started to get worse and there were days when I could not open my hands. It was the saying things would get worse before they got better and yes it happened. I could not get the hand swelling under control. I had to be put on Chemo in a pill form, which meant taking 5 pills on one day once a week. The pills made me sick week after week. I did not feel like eating or doing anything. I always took the pills on Friday night, so I could sleep through them and knew I was not going anywhere over the weekend. This really scared my mom, and she begged me to move home and again I said no, because I could handle it. I had flares ups on top of flare ups. I felt like WellStar had a special room for me at their ER. Then it was just me sometimes driving myself to the ER with my youngest daughter. It was very hard on her, and she would sometimes lay in the bed with me, because there was nobody to keep her. My oldest daughter was away in college, so it was just me and Daylynn.
I started the chemo and not long it caused me to lose my hair, something I was afraid was going to happen. It was coming out in my hands, and it was very noticeable, so I decided to get the rest cut off. I cried after I got my hair cut off and could not image not having hair. I have always had hair and worked so long to grow it out to be so long and full. As I walked out of my stylist room I walked to the bathroom of the salon and cried. My friend came into the bathroom and saw me crying and had a talk with me. She said it is just hair and it will grow back. She always said that would you rather have hair and be dead or have no hair and live to raise your daughters. I never thought about it like that, it helped me understand. There she was cheering me up and it was her birthday. Then to make it even special one of my best friends cut her hair off as well to cheer me up and show me how much she cared. Well Shameka cut hers off as well.
I started doing the Lupus walks and loved the support that my coworkers and friends provided to me at the walks. I was even amazed of how one year I had several of my family members come and walk with me from Tampa, Augusta, and Dublin. Our shirts made news that year. It said Lupus Get Your Life. My other best friend Tasha got up and drove straight from Tampa to come and walk with me. I have even had my coworkers, PTA members that I volunteered with and their children. My neighbors, friends, and even my daughter's teacher even came out and walked. I was blessed to have friends in town and even one was pregnant to come and walk with me. I have been blessed to have such support to walk with me during my walks. My family makes it a party when it comes down to the Lupus Walk. My Aunt Barbara is always making sure everyone is there for the walk, what to eat afterwards, and everyone must even have on matching shirts. I have even been on the radio to talk about how to support Lupus of Georgia and share my story.
One year I went to Vegas for my friend's Lisa birthday and my doctor approved for me to be off the Chemo for that weekend. I came back and felt so good and did not want to go back on that Chemo. I was talking he issue over with a lady from church, and she referred me to a doctor that introduced me to eating according to my blood type. Well, I tried it and it really helped and I was able to come off the chemo finally. I also meet a lady, while on set with my youngest daughter, who is an actress that told me about Soursop tea and the benefits. Yes, you know I got some Soursop tea the nest week.
Well, I was doing better and watching what I ate and made sure I drunk plenty of water and took my medicine. I ended up losing my job and losing my insurance due to using up all my leave and unable to return to work due to an injury. I did not know what I was going to do about having my medicine. I was in a Lupus support group and as we were out meeting one day one of the ladies found out about me not being able to pay for my medicine and helped me out. When a person with Lupus doesn't have their medicine, it causes the flare up to come back and throw everything out of sync. I was so happy to be a part of this group.
I still did not have my hair back, but it was coming in somewhat. I found out about an event from one of the ladies in my support group. The event provided wigs to women who lose their hair due to Lupus. The event was put sponsored by Coco Brown, an actress. I did not know about the event, and it was too late to be chosen to get a wig, but God so fit for me to be honored to get a wig. I met Coco Brown, and she gave me the number to one of her women that was a part of her group. Then I saw her in my apartment complex as I was putting my daughter on the bus one day and she said I would make sure you get your wig. Ms. Coco kept her word, and, in a few days, I got the wig, and it was the perfect color. I was so thankful. It fit me and made me look so beautiful.
The Lupus would not stop me and what I wanted to do in life. I have had a few more trips to the ER due to what I call stupid flare ups. I even found out that stress could cause flare ups. I had a daughter in college and that was a stressful time. There were nights that me and Daylynn again spent half of the night in the ER. I felt like she knew nothing else but going to the ER with her mom due to Lupus flare ups. There was one time that I had SVT and my heart was beating very fast and 911 was called and I was taken to the ER. In the back of the paramedic that had to give me medicine to slow my heart rate down and I heard the ENT say if your heart rate does not slow down, then I would go into cardiac assert, but I told the devil I would not lay here and die in front of my child and I was the righteousness of God and I was healed. Then my heart rate slowed down and was beating the way it was supposed to beat. I know that was nobody but God and He had more work for me to do. I thank God I am here to tell the story.
There was a time the pressure level in my heart was high and I was supposed to have a right heart stim, but God saw fit for me not to have it done. I was scheduled to get the stim, but I went to church and asked for prayer on my heart and listened to a sermon and put my hand on my heart and claimed my healing. Well, I went back to the doctor the next week and asked for another Echocardiogram. The nurse called me about a couple of days later telling me you don't have to have the right heart stim your level are where it is supposed to be. I yelled Praise God and Thank you Jesus. I also ran around my house. God did it again. The nurse told me you are discharged, and you don't have to return.
There was one time I had the pleasure of meeting Tamar Braxton twice and both times were amazing and involved Lupus, which she is very familiar with. The first time was at her concert, and I had a chance to do a meet and greet her backstage. I asked her if I could use her phrase "Get your life" on my Lupus shirt and she said yes by all means. She also told me that she did not mind, and she would never seek any money for the use of her phrase, and she understood Lupus. I cried and she was so nice and told me there was no reason to cry. I also met some great people at that meet and greet that night, who became supporters of Lupus. The next time I met Tamar it was on an app, and I was on live with her. The show was talking about how long it has been since you have been on a date, and I had to longest time. It was 10 years and she pulled me on immediately. She asked why and I explained it was because I have Lupus and I feel like no guy wants to date someone with Lupus, because they don't want to enter a relationship taking care of someone. She told me that never look at yourself as a person with Lupus and she told me that I was a beautiful woman. I was so shocked to hear that from her and so happy. It helped me to increase my self-esteem. I am not dating yet, but don't tell Tamar.
I have a great doctor, a Dr. Kamran, who allows me to ask as many questions as I want. He also asked me to share anything medical that I feel I need to share. He even follows me and knows every time I go to the hospital. He makes sure that he looks at everything. There was a time my kidney function was high, so I had to come off my anti-inflammatory medication. He watched my kidney function for a while. Thank God my level came back normal and finally last year I was able to go back on anti-inflammatory, which helped me with my current knee injury. He is very careful about my eyes, and I must get routine eye exams every 6 months due to my medication long term side effect causes blindness. He also watches my heart and makes sure the pressure levels are where they are supposed to be.
Well, Praise God I am here. I have fewer flare ups and hate taking steroids, because they make me, and others gain weight. I have a friend Wendy, who always makes my shirts, and they are so funny that it keeps me from focusing on Lupus. It also keeps others from looking at me as someone with a disability. I must stay out of the sun, and I love the sun.
Here I am today and yes, I still fight, and I am a Lupus Warrior! I walk when I can, and my team is Faith over Fear!! I give all thanks to God for keeping me alive. I also share my journey with the hope that it helps someone and encourages others to keep pushing. WE WIN!! This is Me, Dorietta Thomas and I am a LUPUS WARRIOR!!!!!
---
Thank You to Our Generous Sponsor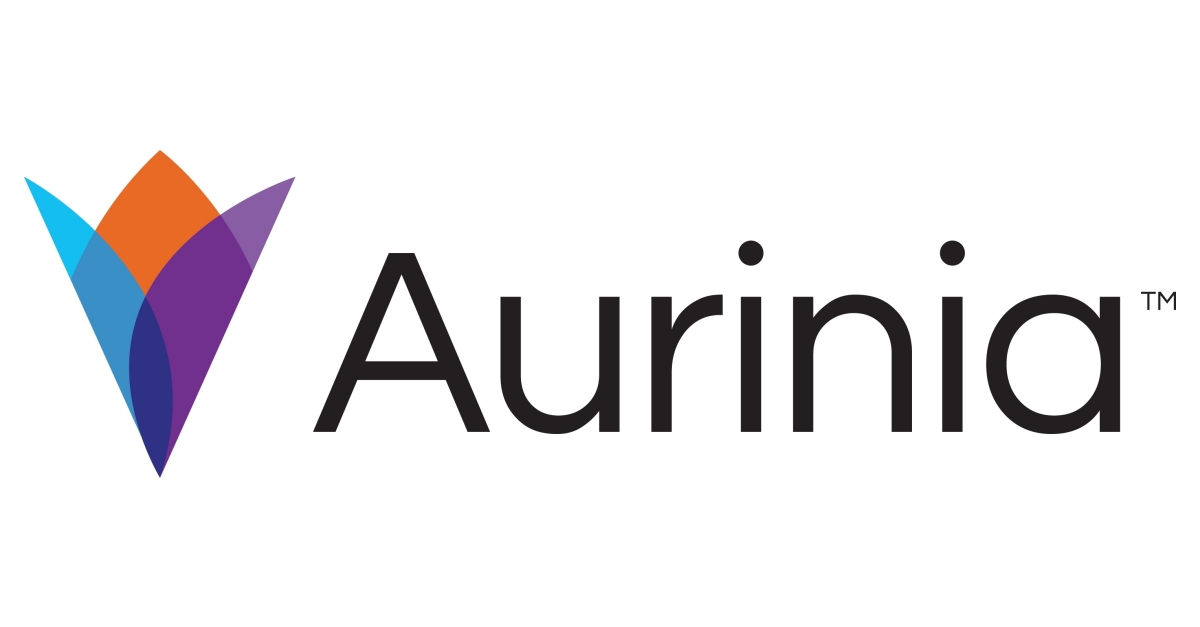 Choosing to prioritize your kidney health might be uncomfortable, but the reality is that up to 30% of people who live with lupus nephritis may experience kidney failure, which can lead to dialysis or even a kidney transplant. Luckily, there are steps you can take now that may help, such as scheduling routine tests and asking your doctor about treatment options. Talk to your doctor to learn more about routine testing and treatment.
Learn more about their GET UNCOMFORTABLE campaign.