Blog
August 8, 2019
Tim M. – Walking With Family Across the U.S.
Shortly after graduating college, Tim pursued his dream of a career in aviation as an airline pilot.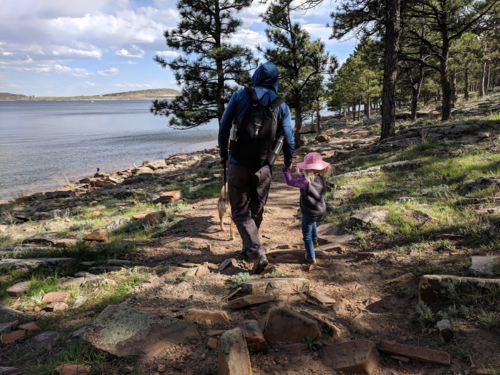 As an airline pilot, Tim was in contact with people all the time. So, he thought his frequent illnesses were just a result of that. But when the time between his colds got shorter and a rash appeared on his chest, Tim knew something was wrong. Six months later, at the age of 26, Tim was diagnosed with lupus and forced to leave his career behind.
"I lost my medical certificate and was no longer able to fly. While it might be embarrassing for some to talk about, I knew it was important to share," said Tim.
This past Spring Tim signed up for his first Walk to End Lupus Now® Virtual Walk. With a little encouragement from his wife, Tim set out to raise $100 so he could earn his walk t-shirt. But after sharing his story on his walk page, he quickly reached that goal and surpassed it – raising over $1,000.
"My wife helped write my story for my fundraising page and it spoke for itself," said Tim. "Tons of my family members knew I had lupus, but they didn't have an idea of what month-to-month life was like, let alone day-to-day."
Tim encouraged his friends and family to participate in the virtual walk in whatever way they wanted – they could walk when they wanted and where they wanted, just as long as they learned about lupus along the way.
"For our Virtual Walk, me, my wife and our two kids went for a walk in the mountains – I got to spend time with my family and realize how lucky I am to still be here," said Tim.
Register for the Fall Virtual Walk or an event near you today: walktoendlupus.org