Blog
April 10, 2019
Sharing the Journey: Tips for a Healthy Diet
The Sharing the Journey series is by you and for you. In your own words, we highlight the perspectives and personal experiences of people who struggle with lupus each day.
This month, we asked Sharing the Journey participants the following question:
While there is no lupus-specific diet, eating health is important! What are your tips for maintaining a healthy diet?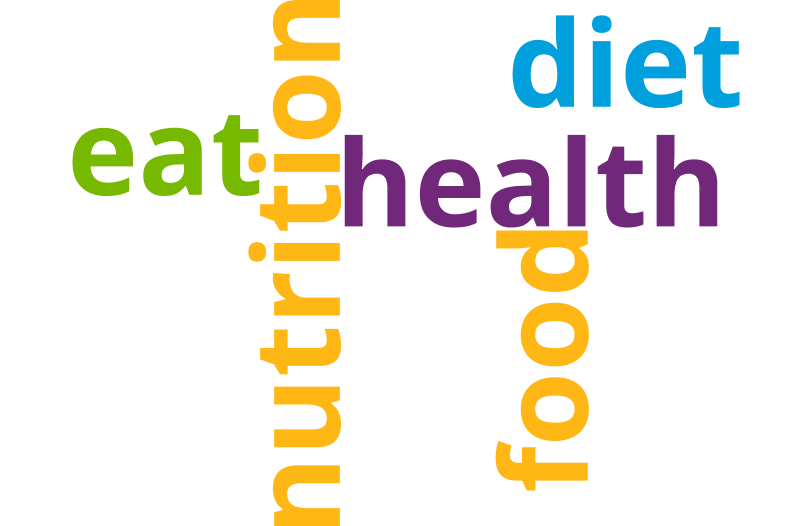 I think that eating healthy when you have a chronic disease like lupus is very important. I know for myself, when I eat bad, I feel poorly. Being prepared with meals for the week is key to not eating bad in a pinch. I always plan my week accordingly, so most of my meals are cooked at home. Then [I] treat myself once or twice a week eating out. – Roxi
For healthy eating, it's hard trying to be on a specific diet. When I was first diagnosed with lupus, I had to be on a renal diet because my lupus affected my kidneys. It was kinda hard at first because I was limited in foods I could eat, and I lost a lot of weight by being on this diet. Now, I have the ability to eat whatever I want, I just need to watch my intake and not eat foods high in salt. I try not to eat out a lot, and if I do, I eat things like soups, salads and sandwiches. For grocery shopping, I usually grab a lot of fruit, veggies, chicken and fish. I try to go to the gym whenever possible, but my schedule's so busy with school and working full-time. I try to go on walks to at least have some exercise. – Kyra 
Eating in itself can be a challenge while living with lupus. Some days we have an appetite, and others we don't, mostly due to the medications we take. However, whether we have an appetite or not, healthy eating is essential to feeling better. I eat six small meals a day to maintain my strength, sugar levels and to combat the many pills I take that can damage the lining of our stomach when something isn't there to absorb the pills. 
I don't always eat [healthy], and it is very apparent in my body. I find myself to have very low energy, [feel] sluggish and physically very weak! We don't live in a perfect world where we always feel well enough to prepare healthy meals, so we eat what's available, but we are definitely doing a disservice to ourselves when we eat poorly. Whatever you do, please try to eat as healthy as you can to ensure a better quality of life! – Angel
I had been a vegetarian for five years before I was diagnosed with lupus. Over the past six months, I have been trying to go vegan. The key for me is to focus on fruits and vegetables and less processed and pre-packaged foods. I also have started meal prepping. I go grocery shopping on the weekend, and I prepare my lunches for the week. It's a lot of effort on the front end, but it's worth it because all I have to do is a pull a container out of the fridge, heat it depending on what it is, and enjoy. The meals I make are far fresher and more nutritious than the carb-filled microwavable lunches that I used to eat. And I do feel better. I have more energy. I don't think that diet is a cure for lupus, but I do think it helps. [Meal prepping] also means that I get to conserve precious energy during the week when I work, so it can be a fatigue fighter, too!  – Leslie
First and foremost for me, I really try to stay away from fast food. Why, because sometimes there is way too much sodium, sugar, flour in these foods. I am old school and believe in preparing my own meals and then I know the ingredients and quality of what I'm eating. Living with lupus, eating right is crucial. I have even noticed if I do decide to splurge eating out, I end up paying the price. I wake up with stomach problems, migraines, joint pain and swelling more than normal.
My best advice to better eating is better decision-making. My motto is faster isn't always better, especially when it comes to our immune system. Know your body, and more importantly, know what ingredients you're putting inside and eat healthy fruits and vegetables. As for me, I make it a priority to eat right most of the time, because if not it's a factor in whether I can move that day by my choice of healthy or unhealthy food choices. – Sylvia 
---
Your doctor may have recommended that you eat a healthy diet. But what does that mean?
Despite numerous claims you may read or hear, there's no special diet for people with lupus. In general, experts recommend eating plenty of fresh fruits and vegetables, whole grains, low-fat dairy products, and low-fat proteins such as chicken and fish.
Check out this resource for more expert tips on eating healthfully: Lupus & Diet: Separating Fact from Fiction.