Blog
July 16, 2020
Sharing the Journey: Self-Care Techniques
The Sharing the Journey series is by you and for you. In your own words, we highlight the perspectives and personal experiences of people who struggle with lupus each day.
This month, we asked Sharing the Journey participants the following question: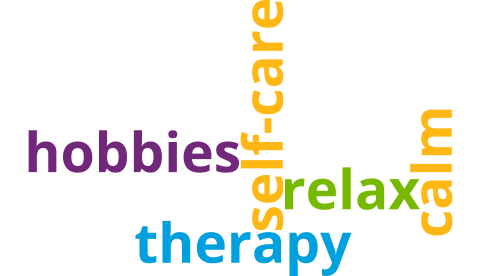 Living with lupus is difficult and can bring on all sorts of overwhelming feelings. What are some ways you practice self-care techniques to help improve your mood and make time to yourself? (Ex: Meditation, a relaxing hobby like knitting or reading, phone calls with friends, etc.)
Self-care is one of my favorite things because I have a tendency to over-work and allow myself to become over-anxious and then, of course, a flare follows. For self-care, I love to read, listen to podcasts, practice yoga, take hot baths, do adult coloring, create meal plans and schedules, and keep my environment clean. I also go over a list of things I'm grateful for every morning. I find that if I can keep my head positive, the rest usually falls into place. – Kayla
When living with lupus, it is inevitable that you will have overwhelming moments, days and even longer. First, it is imperative that you set attainable self-care goals for yourself daily. This will calm your mind and ease your spirit. Remember the word 'attainable' means achievable -- your days will vary and you want to make sure you are able to reach your goal and praise yourself for it! Some days I can't get up, so my goal is to play soft music and intentionally relax each part of my body as I breathe through the pain. Other days, I turn makeup into therapy -- brush therapy, as I call it -- and sit and do my face. I also like to do coloring activities, play games on my phone, paint my nails, etc. to change my focus and allow me to get through the overwhelming feelings that come with living with lupus. – Angel
I scrapbook -- this is something that really relaxes me and gets me in a Zen 'zone.' I also love to cook and can spend hours in the kitchen. Obviously, this is dependent on disease activity, but these are my go-to activities. By having projects, whether it's making a frame or recipe, it gives me a goal that can typically be accomplished in one sitting. – Leslie
Practicing self-care is very important for anyone, but even more so for people with a chronic illness. Personally, I like to exercise 4-5 times a week which provides stress relief -- whether it's cycling, yoga, or a walk with the dogs. I also love to read as a way to relax. Surrounding yourself with people you love and who care about you and your condition is vital to your self-care as well. – Roxi
---
Navigating life with lupus is often very difficult, but it is particularly tough during the coronavirus pandemic. In addition to the everyday challenges lupus brings, having to exercise extreme caution, cope with social distancing, and manage the uncertainty of this public health crisis can be overwhelming. It is essential that you continue to find ways to practice self-care to manage your stress levels, take care of your physical health, and find joy in your daily routine. 
Here are some great ways to care for your mental health during the pandemic – and beyond. Use this worksheet to track your self-care and coping mechanisms and to find new ways to navigate the challenges lupus brings.