Blog
January 12, 2022
Sharing the Journey: It Takes a Village - Recognizing Your Support System
The Sharing the Journey series is by you and for you. In your own words, we highlight the perspectives and personal experiences of people who struggle with lupus each day.
This month, we asked Sharing the Journey participants the following question:
Who in your life has supported you throughout your lupus journey? In addition, how do they help you in your lupus journey? And why is their support so important to you?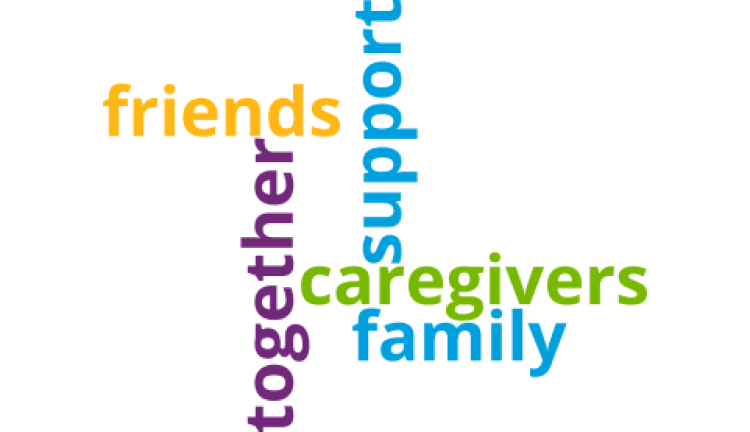 I would like to give a big shoutout to my momma! As a fellow lupus warrior who was diagnosed just a few years before me, she has given me love, support and understanding throughout my journey. While our disease manifests in different ways, we share a common understanding of fatigue, flares and steroids! She was the first one to recognize my initial symptoms as potential lupus indicators and took me to the right doctor to get me diagnosed. She's also a voice of encouragement and an inspiration for achieving miraculous things despite her disease. It's wonderful to have someone in my life who can not only offer their support but actually knows what it feels like to fight a battle with lupus. We may not have the same coping mechanisms, but we are always up for sharing our strategies for maintaining a healthy lifestyle! - Becca 
My mom has been a major advocate throughout my lupus journey. She has always attended my doctor's appointments and helps me stay on top of my medications. I was first diagnosed at age 12, she's been my support system ever since then. Even now, 10 years later, she is always worried and checks up on me. – Kyra 
Support systems are so important when living with lupus, and I must say I have a dynamite support system. My mom; however, is my biggest supporter. Not because she has to be, but because she loves me and no matter how hard it gets, she wants to be there to support me. She doesn't miss a doctor's appointment, hospital stay, speaking engagement, etc. During my highs, she is there, and I don't even have to say anything when I'm at my low. She automatically knows and avails herself to me. She is the most selfless human being I know. She is truly my backbone and best friend. She is so important to this journey because it's her journey as well. She is going through everything I do, and she has a big advocacy voice as well! Her desire is to help others, as is mine and we do just that!!!! – Angel 
I'll shout out my mother, father, brother and best friend. Before my father passed away from lupus in 2007, he helped me to understand that lupus wasn't a death sentence since he was living with lupus most of his life. He gave me a heads up on some of the side effects of the different medications since there wasn't many for lupus at the time. He told me what I should look out for and gave me tips on the specialists I may need down the road. My mother has been a huge support throughout my lupus journey. She doesn't allow me to have pity parties and encourages me to rely heavily on my faith that things will be better. My brother has been a huge support as well, he and my mom come over and help with any household chores and cooking I may need. My best friend is very encouraging with her words and sends me personal care items I may or may not need to help cheer me up. Overall, I am blessed to have the support system I have, and I wouldn't trade it for the world. - Jaime 
---
Living well with lupus requires a team of people who can offer you support that is emotional, physical, task-related, mental and spiritual. There are many health benefits to having positive social support from loved ones. For instance, it can alleviate stress and help you to cope better. If your New Year's resolution is to build a more supportive community and you're wondering where to begin, start by reflecting on your needs and then simply ask for help. You can find support in various groups. Your family members and friends may naturally step into the role of a supporter, but it's also good to reach out to neighbors, people you work with, your medical team, a lupus support group, an online lupus community like LupusConnect, or even the Lupus Foundation of America's Health Education Specialists. Once you've established a loving community of individuals that understand your needs, you can trust that they will help you navigate your life and better manage your symptoms, treatments, medications and more.