Blog
May 17, 2016
Here Comes the Sun (and Your Photosensitivity)
The sight of spring sunshine after months of dull winter skies gives many people a single-minded urge to lather on the tanning lotion and bask in the backyard for hours. But when you're living with lupus, soaking up the sun can mean setting yourself up for a flare.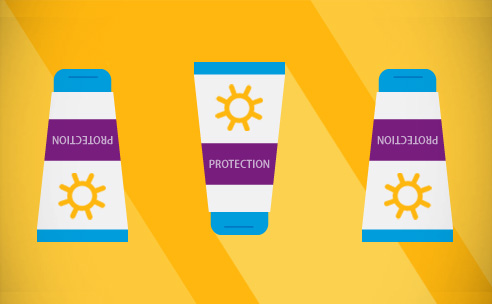 People with lupus are prone to photosensitivity—meaning UV rays from sunlight or even fluorescent office lights can activate your immune system, revving up your disease. Some lupus medications like antibiotics and anti-inflammatories can make you even more photosensitive. Up to 50 percent of people with lupus develop a rash from light exposure, but even without this tell-tale warning sign the lupus inside your body may be more active after too many UV rays.
So when the weather takes a glorious turn and your friends and family flock to the outdoors, what do you do? Does your lupus diagnosis mean you might as well shun the sun and go nocturnal?
Not exactly. There are a number of tricks you can use to enjoy the nice weather while keeping harmful UV rays at bay. Covering the windows of your home with UV-blocking shades, tinting the windows of your car, and increasing the prescription of your sunglasses can provide added peace of mind as the days grow brighter. Staying away from tanning beds is a must—chances are pretty certain that getting that tropical glow will not be worth a serious lupus flare.
Most of your clothes only have an SPF of five or six, but you may want to consider wearing clothing that provides more reliable armor against UV rays. You can buy specially-made UV protectant apparel, but it can get pricey. An alternative is to wash your wardrobe with a protectant powder like Rit Sun Guard, which can boost the material's SPF to as high as 30.
But perhaps the number one strategy for fending off lupus flares as summer approaches (and all year round) is to apply sunscreen or sunblock. Consider it every bit as important as the daily medications in your cabinet—because for people living with lupus, there's more than a sunburn at stake. You'll want to lather on a broad-spectrum sunscreen with both UVA and UVB protection first thing in the morning, then reapply thirty minutes before you go outside every day.
UV rays can be bad news for people living with lupus, but if you listen to your body and take proper precautions they don't have to cast a shadow over the sunny seasons.
You might also be interested in:
from the National Resource Center on Lupus