Blog
March 3, 2020
Buffie Purselle: Using Her Voice and Platform to Raise Awareness
Updated March 11, 2020
Eight years ago, Buffie Purselle became severely ill. In the blink of an eye, Buffie's bubbly personality that her friends knew and loved seemed to disappear. She was overcome with chronic fatigue, joint pain, skin rashes, mouth sores and hair loss. Physicians were at a loss for what was causing her symptoms.
After a year of testing, Buffie was diagnosed with Graves Disease, an autoimmune disorder that causes hyperthyroidism (overactive thyroid), but Buffie was still not feeling like herself – her symptoms worsened and even more appeared. In 2013, Buffie was finally diagnosed with lupus. 
"Being diagnosed with lupus changed by life," shared Buffie. "It caused me to sit out on activities I loved and I lost friends – people stopped inviting me to outings because I was known to cancel last minute. People can't understand what they can't see – you can't see my fatigue, my joint pain."
Buffie is a serial entrepreneur with over twenty years of expertise in the financial industry and is a third-generation tax practitioner. Buffie joined Bravo's Married to Medicine this year and has shared openly about how lupus has changed her life.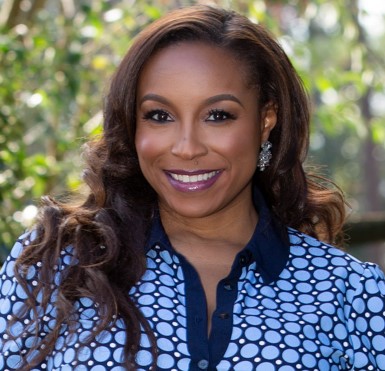 This year, Buffie is also joining forces with the Lupus Foundation of America as an Ambassador where she will support initiatives to raise awareness and funds for lupus research. She hopes to use her platform and voice to raise lupus awareness so no lupus warrior has to suffer in silence, and raise funds so we can find a cure.
Buffie will be participating with lupus advocates from across the country at the 2020 Digital National Lupus Advocacy Summit. "Participating in the Summit is very important to me. I'm looking forward to connecting with other lupus warriors, hearing their stories and doing whatever it takes to encourage Congress to increase funding for lupus research and education programs," shared Buffie.
We're grateful to have Buffie advocate with us  and be an ambassador to raise lupus awareness year-round while fundraising for a cure!