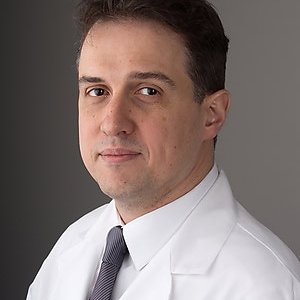 Vasileios Kyttaris, MD
2016 Recipient of the Mary Betty Stevens Young Investigator Prize
Dr. Kyttaris is an internist and rheumatologist affiliated with the Harvard Medical Faculty Physicians (HMFP) at the Beth Israel Deaconess Medical Center in Boston, Massachusetts.
He received his medical degree in 1994 from the University of Patras. He completed his residency training in Internal Medicine at the Washington Hospital Center Internal in 2001. He subsequently completed fellowships in rheumatology and autoimmune diseases in 2003 and 2004.
Dr. Kyttaris is the author or co-author of nearly 100 articles or papers about lupus-related research studies. He was the principal investigator on two studies funded by the National Institutes of Health, NFAT/AP-1 cooperation in SLE T cells, and The Role of Interleukin 23 in Lupus.
Dr. Kyttaris is the 2016 recipient of the Mary Betty Stevens Young Investigator Prize awarded by the Lupus Foundation of America.