Personal Stories
Tracy L. - Diagnosed Age 35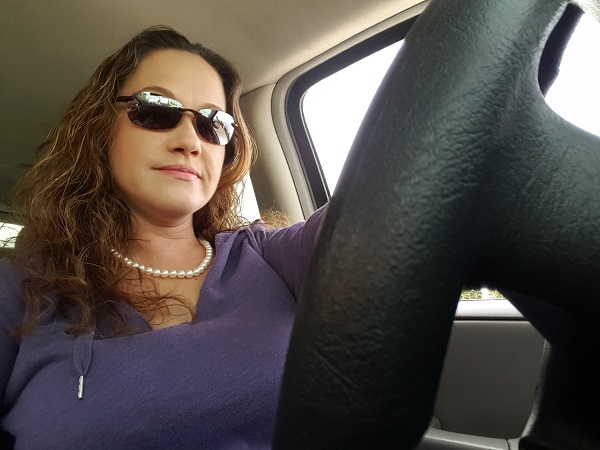 I want to begin by stating I am a PROUD LUPUS WARRIOR! Anyone battling this disease has strength inside of them they never knew they had. Lupus has taken so much from me, but it will never take my spirit and fight for a cure!!
In 2013, I spent 75% of my life going from specialist to specialist, sick with every symptom rotating from day to day! It wasn't until I begged my orthopedic surgeon to help me because I was falling apart, from organ to organ and joint to spine! They finally listened that something was wrong and I needed help! It took over a year for my first rheumatologist appointment! Within that year, I endured 2 surgeries, and my kidneys were failing by the hour! I will never forget how hard the summer was prior to my diagnosis. When I stepped outside to just go to the mailbox, I found myself with high fevers, chills and extreme fatigue.
I toughed out my last trip on a boat in 2014. The kids were still young and only wanted Mom to join them in the fun. I was unable to move from the couch for almost three weeks after that boat trip! No more fishing no more swimming, no more summer baseball games watching my son grow! My kryptonite became the sun in 2014! It has only grown worse over the years. My rheumatologist told my husband if he wanted me to live longer that he would have to help protect me from the sun. My joy in life was swimming and any water activity, it was taken from me in what felt like overnight. Winter comes and Raynaud's kicks in along with Rheumatoid Arthritis and pain has a whole new meaning at age 40.
40 years old and I am limited from so many simple things most of us take for granted! Educating others about lupus is very hard. I have limited friends that understand lupus. I want a cure for my children and grandchildren. I know my time with lupus is running short. I have been in flare for over a year with no way to help me. Plaquenil, Steroids, Aleve, are not the answer! If we can't find a cure, I pray science can find a treatment plan, that helps. I get up every day praying for energy to help my family! I'm not giving up!