Personal Stories
Tiffany M. - Diagnosed Age 34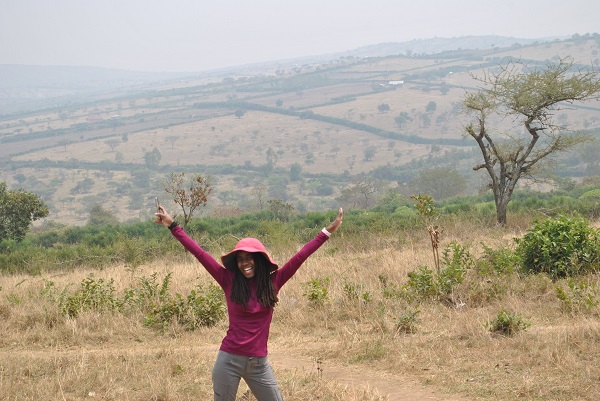 My symptoms started after getting my wisdom teeth removed and included fevers, rashes, severe fatigue, muscle soreness, stiff joints and sun sensitivity. I dealt with these symptoms for about two months until my husband forced me to go to the ER. Within minutes of the doctors seeing me and reviewing my labs, I was told I was being admitted and that I likely had lupus which was already attacking my kidneys, liver, & blood cells.
Thankfully, the lupus nephritis has been in remission for over 1 year, but I still experience fatigue, stiff joints, raynauds, and sun sensitivity. Lupus is tough and affects you daily. It becomes a huge mental battle because you have to constantly reassure yourself that everything is ok even though you don't feel well.
Because of sun sensitivity, I haven't been able to enjoy my summers and vacations as much as I used to. Driving is a challenge because the sun makes my symptoms flare, so I have to limit my time in the car. Despite my limitations , lupus has caused me to grow closer to God. Prayer, going to church, reading my bible and listening to worship music has been the best therapy for me. Lupus has made me totally dependent on God and for that I am thankful.
I also find taking the focus off of myself helps tremendously with managing lupus. I work as a nurse and even though it's tough on my body and stressful, when I am focused on helping someone else it takes my mind off of how I feel and I feel better physically... as long as I don't overdue it! Volunteering with the LFA and being a part of support groups helps a lot too, because living with lupus can be very isolating. There is so much power in sharing our stories, you never know how you are gonna bless someone else by sharing your experience.
Lupus can make you feel hopeless because there is no cure. But, my faith gives me hope, my experience gives me hope. When I was first diagnosed I was so sick and so weak, I had so many physical limitations. There were times I couldn't walk up the stairs, or walk around the supermarket without chest pain and shortness of breath. I look at how far I've come today and know that there is hope!