Personal Stories
Stacey M. - Diagnosed Age 37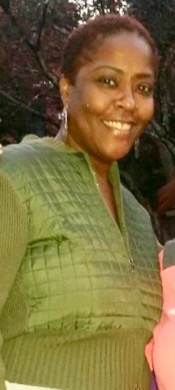 I was diagnosed with discoid lupus 8 years ago however, the symptoms were present since 2000. Being misdiagnosed felt like a death sentence the unknown generated fear and stress.
Finally, one day I decided to change doctors and take a chance. I recall being skeptical once I walked into Dr. Clay's examining room. I was asked what are you hear for, I looked at her with desperation and handed her a bag of prescribed medication and replied" I pray you can answer that question for me". At the time of the visit I had a lesion on my scalp and her response to the lesion and the medication was you have been misdiagnosed. Dr. Clay proceeded with an apology "I'm sorry" but today is a new day and lets' run some tests. A biopsy was performed and two weeks later I was told I had discoid lupus.
After receiving the news I was filled with emotions and confusion – how could doctors miss my symptoms. I was informed this disease can be disguised in many ways. The day I received the diagnosis is when the warrior in me manifested the can do spirit.
Living with the disease has it high's and low's, my faith and spirit sustains me. I understand my triggers and work really hard to live a life of normalcy. The disease can bring on depression when you are experiencing a flare up on your skin or scalp. Lupus has impacted my life as well as my family. I didn't choose the disease it chose me therefore I fight to have victories when the sun is blazing hot, sections of my scalp are bald, and when I have unexplained sores and rashes on my skin.
My prayer is that a cure is found and for early diagnosis to prevent scar tissue and other irreversible affects. I am blessed to have supportive friends and family.