Personal Stories
Shammeer D. - Diagnosed at age 18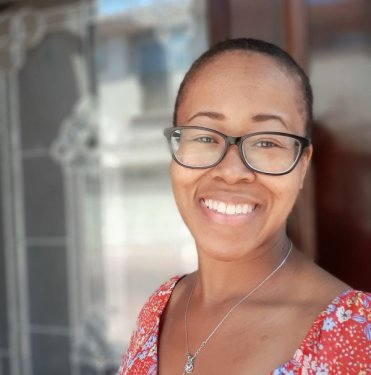 Fresh out of high school, I was one of 200,000 anti-war protesters marching and chanting along Market Street. It was my first time in San Francisco in the winter of 2003. I was mesmerized. We passed by restaurants chanting "No War", like a choir in a cathedral. The sounds bounced off the buildings, echoing through the alleys, and fading to the rest of the crowd to repeat. I loved it until I had trouble with my gait. The stiffness, disruption of flow, and pain became excruciating. It was my first alarm that something was wrong.

My onset symptoms of night sweats, fevers, migraines, chest pain from pleurisy, joint pain, and fatigue were confusing. I had lymph nodes the size of golf balls in my groin, neck, and underarms. On Independence Day of 2003, I was diagnosed with SLE. I started on prednisone immediately and was soon prescribed Plaquenil. Over time, I developed recurrent corneal abrasions due to secondary Sjogren's Syndrome. I've had 7 endoscopies for lingering ulcers since 2009.

After receiving the Covid-19 vaccine, I had an immune response. My lupus flared and I struggled as a working single mom. I was diagnosed with Pustular Psoriasis. I was drained to the point I became apathetic and numb. I was going back and forth from my rheumatologist to dermatologist—and sometimes even to the ER. I was unable to walk without gnawing pain. I utilized a wheelchair and enjoyed the speed of my mobility scooter with my 4 kids.

Moreover, my symptoms were severe. I was inflamed and my blood work confirmed that I needed to reduce my symptoms. Therefore, I became a candidate for Saphnelo. I was told it was a new lupus infusion that could improve my health. I was not sold on the concept after getting the vaccine. I had trepidation. I had to place my faith in God and believe that my doctor was making the best decision. Besides, I was not thriving but surviving.

Today, I am thankful for every moment I can breathe, see my lovely kids, and seek God each day. On World Lupus Day, I received my 4th infusion. It has not been a complete 180 degrees with my health status. But I am improving. I am running and working. I am dreaming and meditating. I am speaking and advocating. I am becoming me again.