Personal Stories
Sarah W. - Diagnosed Age 12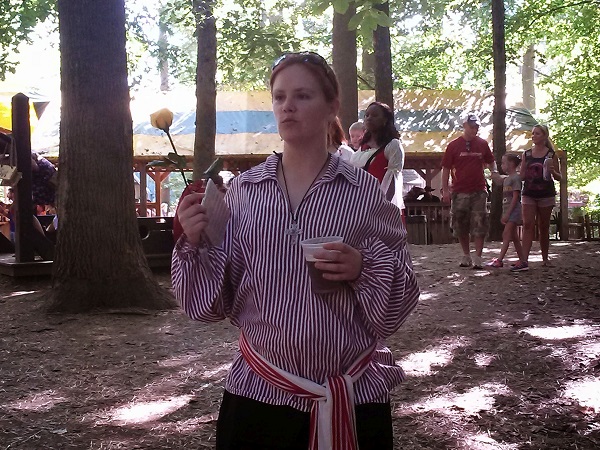 My journey started when I was 12. I had a family history on my mother's side of arthritis, so that came as no surprise, but when lupus markers (SSA/SSB) started showing up I was suddenly a "weird" case. Doctors apparently had not seen such a mixture, at least the ones I went to. I went from playing sports avidly to being out of swimming competitively for a month due to my first flare up, causing anywhere from fever to body pain to basically everything it felt like.
20+ years later, it's a little more manageable, but still rough. Plaquinil, prednisone, and Tylenol have helped in the past, but seem to do little now. It's a daily battle with pain and many a day calling out of work and calls to disability. My last 'bout with vasculitis (inflammation of the blood vessels) happened a few years ago after I had pneumonia and was given an antibiotic that I didn't realize I was "allergic" to, specifically because of my lupus. Even still, I am constantly trying to remain positive. At work, I've educated a few coworkers on what I go through on a daily basis with it all so that they can better understand that not everything is visible. A constant we talk about is the hope that there will be a cure or something to at least help better manage everything that surrounds lupus.
I hope that all of us can come together to help give awareness on this. And I hope that by leading a life of positivity (or the best we can) will at least help our outlook that we can be above the pain and overactive bodies that we deal on a constant basis.