Personal Stories
RaeShem H. - Diagnosed at age 26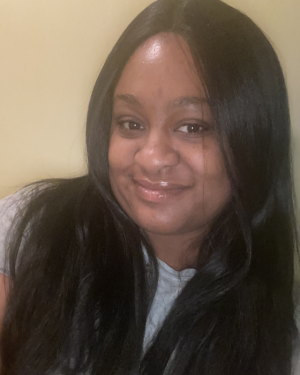 Hi, for the longest I have been feeling fatigue and in pain. So I decided to go to the doctor and they referred me to a rheumatologist specialist. They finally told me it was lupus. It took over a month that I finally found out my diagnosis and why I was in so much pain.
My initial symptoms were fatigue and pain in my joints. I currently deal with body aches, poor stamina, joint pain, headaches, and sometimes vision problems. Sunlight also makes me fatigued. I would like others to know although it affects me try not to let it take a toll on you and talk to someone whenever you're feeling depressed or upset.
Lupus has impacted my life because sometimes I don't have the energy to do things so I try new hobbies to cope with daily life and travel. I like to journal, it helps a lot. As far as my future, I strive to do my best, cope with having lupus, and living my best life. Taking my meds and exercising helps me with my lupus. I would love to engage more in Lupus Foundation of America resources or programs. My strength and my family give me hope. For anybody suffering through lupus keep your head up.