Personal Stories
Patricia A. - Diagnosed at age 32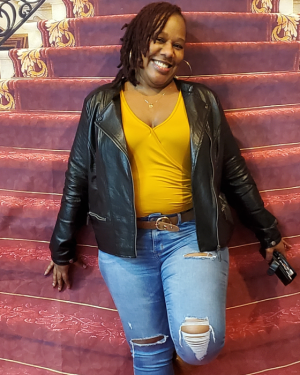 In 2008, I was diagnosed with lupus. It all started with persistent fevers and chills for about a week. When I initially visited the doctor, I was told it was likely a virus. However, the following week, the same issues persisted, accompanied by fever blisters in my mouth. Concerned, I returned to the doctor and was sent to the ER for immediate blood work. After 12 vials of blood were drawn, the results came back positive for lupus. I experienced hair loss and underwent a positive biopsy. The fevers became a regular occurrence, and I found myself taking 13 different pills.
Despite feeling constantly fatigued, I remained determined to work and fight through the challenges, despite my doctor's advice to take time off and consider a break from work. Along the way, I was also diagnosed with Rheumatoid Arthritis, Fibromyalgia, Lymphedema, and most recently MCTD (mixed connective tissue disease). I made significant changes to my diet, prioritized self-care, and gradually weaned myself off medications. However, I still experience fatigue and deal with swollen ankles and feet. Nevertheless, I continue to push forward because as a mother of active children, I couldn't afford to be sick. I had to be there for them, shuttling them between dance practices, after-school activities, shopping, and more. There was simply no time to be ill.
Last year, in July, my father fell ill, and I had to step up to help my mother take care of him. Today, I am proud to say that I am medication-free. Although I silently endure my struggles, I persevere because many people rely on me, and that's what keeps me going. I am a survivor, and while I may have lupus, it does not define me. I pray for a pain-free future, but for now, I am grateful for each day I wake up.