Personal Stories
Ora N. - Diagnosed Age 41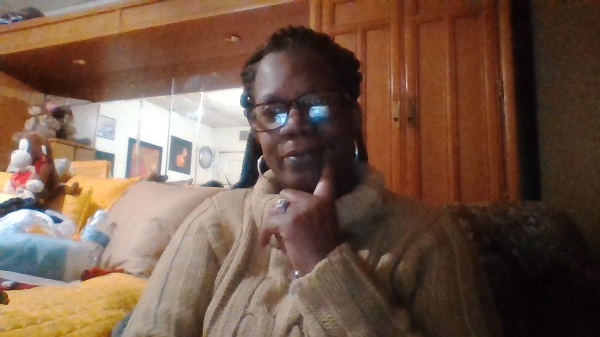 When I was first diagnosed with lupus I didn't want to believe it because I didn't know what it was. I would always say that my bones were hurting, so one day my friend came over to my house and told me that I have lupus. He said, "I should know because my ex-wife has it." So he took me to the doctor and they did so many tests on me, but the only test that I can remember was the ANA. When the tests came back, the doctor said that I have Systemic Lupus Erythematosus (SLE), and that's when I said "No." But what made a believer out of me was one day, I was at work and everyone kept asking me why my eyes were blood red and why I was swelling, so I went to talk and I couldn't talk. They took me to the doctor and when the doctor came in he stood in the corner of the office and didn't want to touch me. All I could do was cry, because I didn't have anyone to speak for me. All I could feel was a tear stream down my face.
That's why I would like to work with people that have lupus and can't speak up and tell the doctor what is wrong, if they are like me when you first start living with lupus. To make a long story short, now I have a wonderful doctor and my family supports me, especially my daughter, she is my rock.
So my lupus family, let's live with our bad and our good days and let's try to have more good days, but I know that's impossible, so let's take our medication on time, and let's stay healthy!