Personal Stories
Melissa H. - Diagnosed at age 35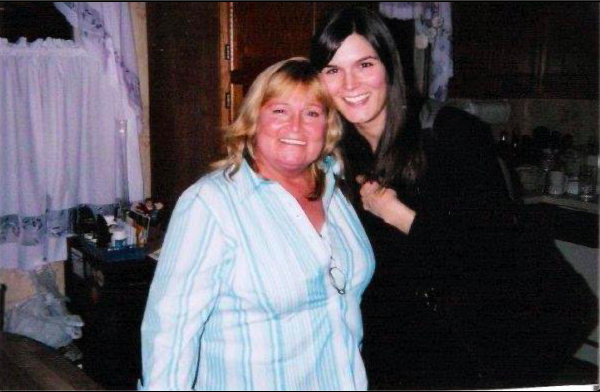 I've known lupus well since I was nine. It was the year my parents divorced. My mother, who was diagnosed with Systemic lupus erythematosus (SLE) after having me and my brother, went into a flare as my father recovered from a surprise cancer diagnosis and I adjusted to living between two states.
I watched this disease wage war against my mother from within. She was bedridden, unable to work and often needing a wheelchair. I saw countless hospitalizations. The sound of her screams in the ER when they plunged a needle into her wrist to check her blood oxygen will always haunt me. Simple colds would turn into feverish delirium. Her pain sometimes so consuming that nothing but IV narcotics would touch it. But she fought valiantly, a battle worn warrior rising every morning with the tireless resolve to protect her family from the enemy inside. But her fight was against her own body, with the bomb finally detonating in her spleen.
She awoke one November morning, waved at her husband and slipped away quietly as the infection overwhelmed her body. I was ending a shift at my university gym, preparing to head into a final presentation for a Communications class during my junior year. I happened to check my phone before leaving my apartment, my stomach sinking as my intuition told me what the twenty-something missed calls from an unknown number meant: my mother was gone. I thought I had prepared myself for this after my father died five years earlier. Countless hours spent panicking about losing my mom. But when it actually happened the only thing that felt familiar was the pit in my stomach, the feeling behind my eyes when the tears couldn't come anymore.
Within a year of her death I began to experience attacks from the same insidious beast that stole my mother from me. I struggled through three flares before my blood work finally revealed what I already knew. At 35, I was diagnosed with the same disease that killed my mother at 45. I don't know what this war will bring, but I am now the warrior holding back the enemy in my fallen mother's footsteps. I will awaken every day with the same instinct to protect my son from the memories that are frozen in my brain. While he never had the chance to meet her, my child will know her spirit through my fight.