Personal Stories
Melissa D. - Diagnosed at age 47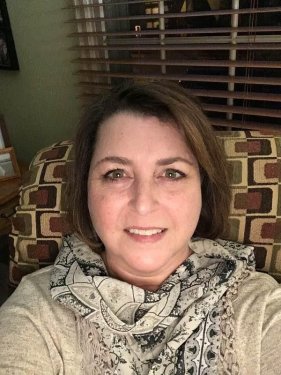 My name is Melissa and lupus threw me for a loop. I was diagnosed in 2018 at the age of 47. I sure wasn't expecting that. I'm still learning the ups and downs, good days, bad days and the in between. I write to help myself and hopefully others, so they can understand a little more of how lupus can feel. I wrote this on a good day, when my mind was clear, and I'm ready to share it today.
Grieving an Ordinary Day
You see a girl with a pretty smile
She jokes and laughs while she dies inside
She wakes every morning and puts on a brave face
From the moment she opens her eyes she feels the pain.
It takes all she has to shower and dress.
All the normal things they make her a mess.
First round of meds before breakfast she takes.
These help her get through the day and the work she must address.
Come lunchtime her choice is to eat or sleep
An hour of numbness she wishes she could keep.
The workday is over, her energy is gone.
But dinner needs to be made, she keeps moving on.
She steals a few seconds locked away,
she lets the tears take over and then dries her face.
It's finally time to go to bed, but first her meds again.
It seems like forever, she finally settles in
Into sweet oblivion, mind and body at rest.
As she sleeps she can escape all that causes her unrest.
She can never know what tomorrow will bring.
Her wish is for an ordinary day.
Until you've walked in her shoes, which she hopes is never the case.
She wishes for life's simplest pleasures and a real smile to wear on her face.