Personal Stories
Krystyn S. - Diagnosed Age 17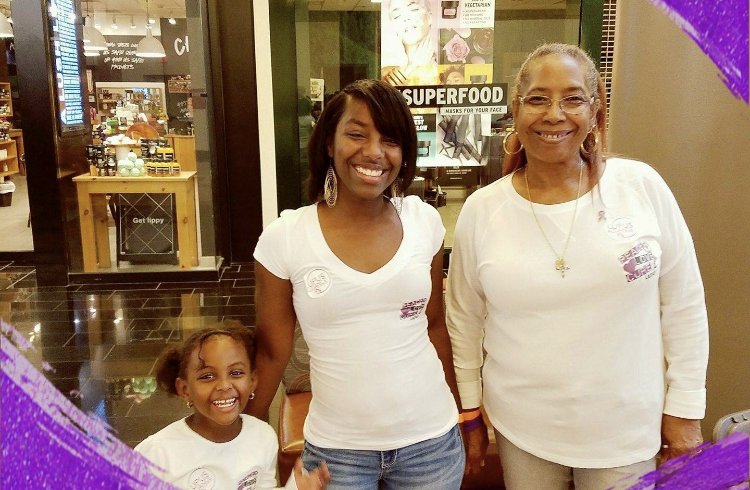 I was a senior in high school when I had a flare up. I was in science class so I originally thought it was from a chemical but after washing my hands I realized it wasn't coming off. I was so confused, so I ended up going to the doctor and the doctor first diagnosed me with Rheumatoid Arthritis, but since I was too young for them to treat me I had to travel to a hospital.
After taking a trip there they did multiple test and blood work and came to the conclusion that it was not RA but in fact lupus. I am now scared and confused because I never heard of lupus had no clue it existed or even what it was. Being under the care of the doctors they explained everything to me, and put my mind at ease. I had the best care and they made me feel comfortable and that it was nothing to worry about because we were going to fight the disease together.
Since then I've been a lupus warrior fighting this battle, some days are good others are I just want to stay in bed all day and night. I don't question god but I know he chose me because I was strong enough to fight this fight. I just want everybody with lupus to know that we have lupus, lupus doesn't have us, never give up, keep fighting!!! I was scared and now I want to be able to spread the word to let others know there is nothing to be scared of and this disease can't beat us.
I had to make life changes, I always take my medicine and I realize I have to eventually move somewhere warm because it's better for my lupus. Everybody's lupus acts different you just have to find what causes your flares and what doesn't. I learned the hard way being hard headed but now that I am almost 30 and can see others journey with it I am so happy I listened to my doctors and took my medicine. I made a promise to myself that lupus will not beat me, Lupus will not take me away from my daughter. I will fight this fight because I am strong enough to do so.