Personal Stories
Karen P. - Diagnosed at age 24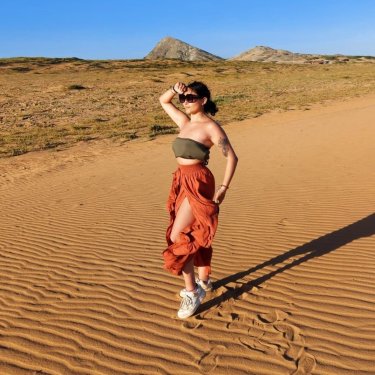 I am Karen, I am 26 years old, diagnosed in Colombia with Systemic Lupus Erythematosus , a year and 3 months ago without any symptoms other than high levels in my blood, a disease that could have developed due to an emotional imbalance after the death of my grandmother.
I did not take medication as it controlled my disease. After a while I decided to embark on an adventure for myself bound for Australia, where from day 1 my body exploded and this was getting worse day after day until it became uncontrollable. I was depressed and collapsing emotionally and physically. I couldn't get out of bed, get dressed, make breakfast or even open the door. My day started 3 hours after the hell that was waking up every day. Going to the doctor with a language that I didn't speak very well and explaining what I felt was terrible.
Until I had to go to the emergency room, the medicines that I had brought from my country had already run out and my body was getting worse every day. I couldn't say that I was already diagnosed with SLE because this meant that I would have to cover all my medical expenses and not my insurance; as you know medical expenses in another country are very high, so I had to undergo tests, show my body with skin breakouts, and my joints to explode, until I was diagnosed for the second time but this time in Australia with SLE.
I left the hospital without medication and without response, more than a referral to specialists, the rheumatologist who treats these disorders and the ophthalmologist because I inflamed the organ of the eye. I was far from home, lying in bed unable to live and with no solution. My appointment with the specialists arrived and I started the medical treatment. When I got home I investigated the side effects of the medications and oh surprise they are very strong. Your face changes, your body, you gain weight, it comes out beautiful, you can have kidney problems, crazy and I totally collapsed. The 10% that was left of me died. I fell to the ground to cry and ask what I should do My God what do I do.