Personal Stories
Jules A. - Diagnosed at age 14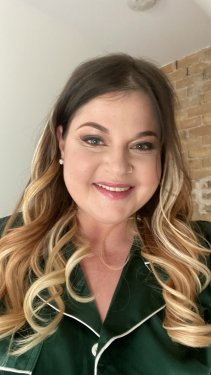 Hi, my name is Jules and I have had SLE for about 2 decades now. I was initially diagnosed as a child by a doctor. I was incredibly lucky that I got a diagnosis in about 2 months when it takes years for most.
Originally they thought I had Lyme, or drug induced lupus, but that was not the case. I had a butterfly rash, my joints swelled up, and I was so lethargic I couldn't get out of bed. This all happened after a triggering event when my best friend passed. In 2017 at 27 I learned that I had developed Lupus Nephritis and on my 30th birthday after 2 weeks in the hospital in June of 2020 I was told that I was going into kidney failure and would almost absolutely need dialysis in the future. I ended up doing 26 months of dialysis before receiving a lifesaving transplant in November 2022.
To say that lupus turned my world upside down would be an understatement. I have had 8 near death experiences, and I cannot have my own biological children. I want people to understand that lupus does not discriminate and that even though it is an invisible illness it is incredibly serious.
When I was younger I managed to keep up just fine with everyone else, but when my kidneys failed and I was on dialysis, this disease stole 3 of the most important years of my life. For all the trauma lupus has caused me, it has also made me a better and stronger person. I didn't have a donor, so I made an Instagram page to find a donor, that has now turned into a support page for almost 16k followers with chronic illness, especially lupus.
My page also helps me because I get a chance to talk to warriors all over the world and advocate to find a cure for this disease. Your foundation has used my content for your social media pages to inspire others with my authentic journey with lupus and my dialysis and kidney transplant journey. Knowing that my story makes others feel less alone and inspires them to get involved gives me hope because I know that the mass amount of advocates we have is expanding, and we will never give up the fight until we find a cure!