Personal Stories
Janet M. - Diagnosed at age 40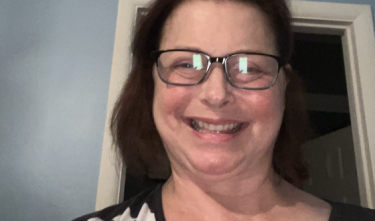 I'm 43 and have been married to a very supportive husband. I was born with a lot of health problems but as years went on I noticed I felt less well in the summer and got sores in my mouth but was able to ignore it.
I went to school to be a medical secretary. I was able to work full time. I got into a little fender bender which started things. I was misdiagnosed with MS. Then my symptoms were reevaluated and was diagnosed with lupus and Sjogren's. I have fibromyalgia, gastroparesis, anemia etc.
My neurologist told me to make time for fun. I struggle when people don't understand and I try to bring awareness. I cope by "each day" or "hour by hour." The moments I feel okay I relish. My husband is my rock and we love doing things together.