Personal Stories
Hassie S. - Diagnosed at age 57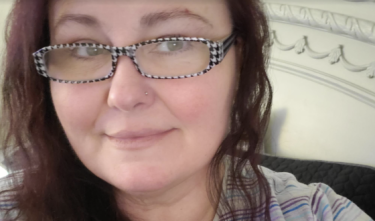 I have had the symptoms of lupus for as long as I have had fibromyalgia, over twenty years. I have had to fight for my diagnosis and not be silent regarding my symptoms and suffering.
Now that I have the diagnosis, I can get the proper treatment and care. I have started monthly infusions, and I go to pain management, and I have my family doctor on board. I have a history of blood clots, high blood pressure, and liver disease, and other health conditions, which must be monitored closely.
Working full time with lupus is not easy, and there are days I am not sure I will make it through the day. Now I know I also have a rheumatologist who will also help me manage my disease. I am working hard to eat healthy, exercise as much as I can, sleep better, and do what I can to be the healthiest I can be in every aspect of my life.
Using my voice with others in my life is the most crucial part of having lupus. If I need to rest, I do, without guilt. If others in my life have an issue with that, they have to deal with that, because at the end of the day, this disease, along with fibromyalgia, are very hard to manage. Rest is a necessity. Not a luxury and I have found that out the hard way. If people judge me for it, so be it!
So my journey with lupus has just begun! I take on the challenge with willing hands and an open heart because I have no other choice. I have two grand babies, four children, and a husband to live for!