Personal Stories
E'lyse M. - Diagnosed Age 40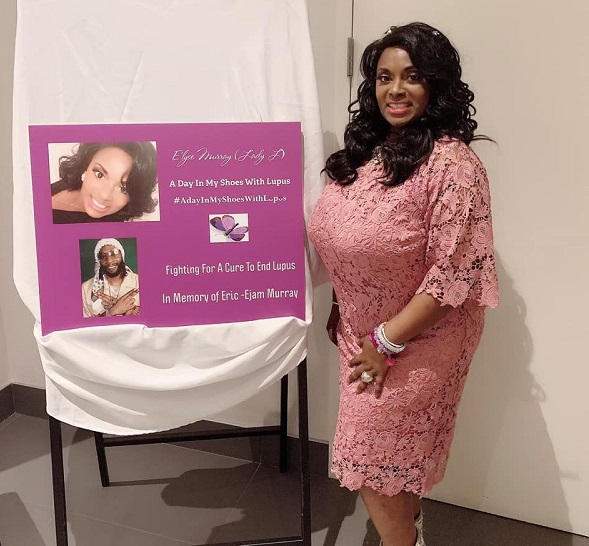 A Day in My Shoes With Lupus: I have been impacted for over 15 years with SLE. I can remember a time when we didn't know what was going on with my body at all, complaining to my mom at an early stage in my life how the heat from the sun would always feel as if you can cook an egg on my skin and made me extremely uncomfortable, oh how I hated to go outside like normal kids out to play. After years of feeling fatigued, and several doctors visits it was my primary doctor that said you should see a Rheumatologist. He looked at my blood work and said based on the results you are going to start to feel older then younger sooner than later and to be prepared to shift my career. I asked myself why would I shift being an Artist Administrator to the stars. In my mind I had this under control.
After 5 years of false/positive testing, high fevers of 108, 99,103, 94.3 and chills, achy joints, patches of hair fallen out, I was becoming weak and passed out in the airport with a schedule of 4 remaining R&B concert tours in December of 2005. Admitted in the hospital, for 3 months, I was literally put inside ice beds 5 minutes at a time, losing weight, and I was requested to have a spinal tap. I kept having these dreams I would not be able to walk again. After 2 months I had this dream of a medicine man that healed me in the hospital and I finally decided it was time to have a spinal tap, which showed positive for SLE with discoid lupus flares. After years of fighting with this terrible disease, and during that season being in denial and losing my brother Eric in 2018, who I lost to lupus and diabetes, I chose to share my truth and raise awareness in sharing my story.
Together, we unite as a community helping to find a cure. You may hear me say I have lupus, but lupus doesn't have me. Lupus doesn't discriminate and it looks like you and me. I'm in a lot of pain often, and take medication after medication.