Personal Stories
Desirae M. – Diagnosed at age 25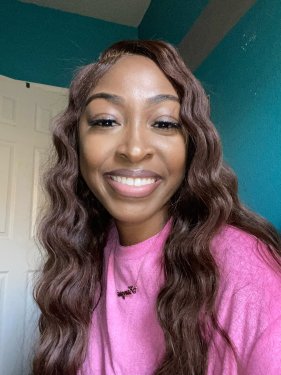 After having a stillbirth in November 2021 with my very first child/daughter, I immediately began having physical changes in my body. I would break out and feely itchy, my face would swell up, I had the butterfly rash and terrible muscle and joint pains. It was very painful and difficult for me to move around, get up, sit down, and stretch.
There were times when I would lay in the bed and just cry because I couldn't move my body. I went to the doctor in February of 2022 and my PA felt large lymph nodes in my neck. I couldn't walk and was in so much pain that my mom and the nurse had to wheel me around the office in a wheelchair and I needed assistance getting on the scale to weigh myself. She told me to go to the ER and after multiple scans, days in the hospital, and a kidney biopsy, I was diagnosed with lupus in February of 2022.
I stayed in the hospital for almost a month. I couldn't eat, so my only meal was chicken broth every day. I had to learn how to walk again. I needed help in and out of the bed. I couldn't bathe or dress myself. Because of lupus, I had numbness in my toes and my left leg. I also lost a total of 86 pounds. The smallest I had gotten was 109 pounds. My lupus affects my kidneys, so I needed to get dialysis and blood transfusions.
Fast forward to May 2022, where I was rushed to the ER again because I was getting shortness of breath and bad sharp pains on my right side toward the back. After tests were ran on me, they found blood clots in my lungs and my left leg. I now am on blood thinners in addition to my medications. The most pills I've taken in a day is 17. I now take 14.
I see multiple specialists from a hematologist, nephrologist, rheumatologist and endocrinologist, to only name a few. My taste buds and sense of smell have changed significantly. Now everything tastes either too salty, too sweet, or like oil. Almost every food smells like oil to me. To say the least, lupus has changed my life and taken a toll on me.