Personal Stories
Bie N. - Diagnosed at age 37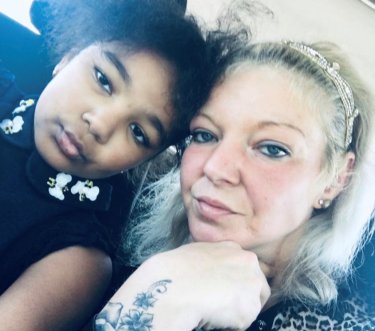 I live close to Brussels. My research led me here, felt like coming home, as I had to deal with incomprehension and disbelief of my environment having lupus.
My parents criticized me: I was exaggerating in their opinion, as severe conditions would be well-known. When doctors start searching, they always find something you can complain about. One doctor I visited, looking for answers, told me that I was a hypochondriac!
When finally diagnosed with Lupus SLE, plus primary immune deficiency and idiopathic neuropathy I hardly got any information. After my research to have some peace of mind I understand it started mildly when I was 17, 19 years before actual diagnosis.
After giving birth to her, my 2nd daughter got very ill - very low platelet count, horrible rash, fevers… doctors feared for her life. It disappeared a few weeks later, remaining a mystery. The lupus hiding in my body caused her neonatal lupus.
Caring for her 24/7 in hospital, sleeping on the floor, worrying - it really broke me. I had my first severe flare, thinking it was extreme fatigue. Symptoms kept multiplying. In 2016 they forced me to quit my job and in 2021 I finally got diagnosed with Lupus SLE.
I became disabled - pain, fatigue, plus inability to move properly and keep balance due to the lupus combined neuropathy having off/on paralysis-like symptoms, memory loss and cognitive dysfunction. When that made me forget an appointment they considered it an easy excuse. It wasn't taken seriously. That is how they treat lupus patients over here!
My journey has been excruciating but luckily I have my two girls and my BFF dog! I would not have coped otherwise. Discovering your stories and several US lupus websites means the world to me. Knowledge spreads and will eventually travel overseas.
I had to fight public ignorance to get access to much needed help as my rare conditions are not recognized nor accepted as severe- even by authorities. People who were supposed to support me, made me suffer even more, diminishing! Your stories confirmed that I am strong. I must continue my fight. Our fight. No one should be coping with criticism in addition to being ill. Everybody needs access to support! Hopefully people here will start to speak up and unite too. Lupus SLE must be recognized as a severe condition, not ignored! Thanks.