Personal Stories
Audrey Ayala: Lifeline for a Warrior
To people untouched by lupus, the Lupus Foundation of America (LFA) may seem like any other disease-focused patient support, research and advocacy group.
To Audrey, it is a lifeline.
Audrey is a doer. She's a certified personal trainer, wife and mother of three – and the owner of Barbell Sweets, a sweet shop that sells baked goods brimming with healthy macronutrients.
But in 2015, when she was 26, Audrey felt her world start to slip away. Suddenly, she couldn't see or speak. When her arm and leg became numb, ER doctors thought she was having a stroke. Months later, after her referral to a rheumatologist, she was diagnosed with lupus.
Although Hispanics like Audrey have a greater risk of developing the disease, most haven't heard of lupus, or know little about it. "Why isn't lupus becoming a household name for women of color?" she wondered.
Now, Audrey doesn't wonder. Now she is a full-fledged lupus warrior – even as she battles daily symptoms. She's participated in LFA Advocacy Summits, patient-focused drug development and fundraising for LFA walks.
But it took Audrey about a year to come to terms with her diagnosis. Her mother had survived breast cancer, and she was sorry that her parents had to see their daughter battle an illness, too.
She also remembers apologizing to her husband, as he carried her from couch to bed. "I knew he accepted our vows 'in sickness and in health,'" she says, "but I thought that we'd be in our 90s."  
Her concerns soon vanished as she watched her husband become a strong advocate and her top supporter.
She also remembers the overwhelming feelings of loneliness and isolation when she first learned she had lupus. Then, she discovered the LFA.
"My voice combined with others is no longer an echo, but an instrument to move mountains!" says Audrey.
When she discovered the support available through the Foundation, she says, "It was like a door had opened and thousands of people like me were standing on the other side, as though they had been waiting for me."
She's been actively involved in the Foundation ever since and lives every day to the fullest – whether it's hiking with her family or spending the day in bed.
That full life now includes a new life: little Eliana. Audrey and her husband learned they were expecting their third child just two months after she completed chemotherapy.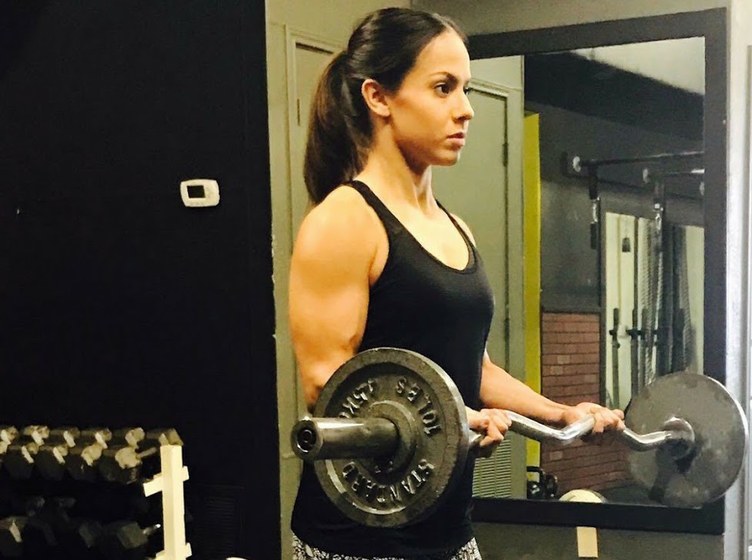 Ayala at Your Destination Fit in Helotes, Texas, where she is a trainer. Photo by Cameron Nichols
It was a challenging pregnancy, but she did everything possible to protect her developing baby, cutting back her medications from 26 pills a day to six. She even endured a bone marrow biopsy without major medications, although her lupus flared from that moment on.
Today, Audrey is still hoping for a remission of her symptoms. Her children are doing well and have even become more compassionate.
"At the end of the day, I realized that allowing my children to see me battle and fight whatever lupus brings my way is only going to prepare them for whatever life may bring," she says.
Sometimes, that might be a healthy brownie or cupcake from their mom's sweet shop.