Personal Stories
Anabel R. - Diagnosed at age 39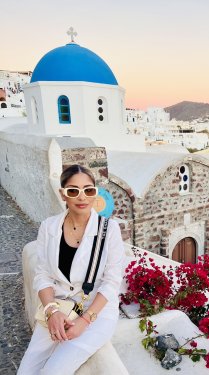 Hello, I'm Anabel, a 40-year-old woman who wears two hats – I'm not only a nurse but also a nurse practitioner. My journey with lupus began when I was diagnosed with this autoimmune disease at the age of 39. This diagnosis ignited my curiosity, and I delved into learning more about lupus to better understand its complexities.
As a healthcare professional, I've seen firsthand the importance of raising awareness about lupus and its impact on individuals and families. My role as a single mother to two handsome teenagers has deepened my commitment to this cause, as I strive to set an example of resilience and determination for my children.
Beyond my medical career and parenting, I have a passion in exploring and experiencing the world through travel. Whether it's immersing myself in different cultures, tasting new cuisines, or marveling at the wonders of our planet, traveling fuels my spirit and offers a unique perspective on life.
Together, we can shine a light on lupus and work towards a brighter future for those living with this condition.