News
December 20, 2018
We Offer Condolences at the Passing of Dr. Stephen Katz, Director of NIAMS/NIH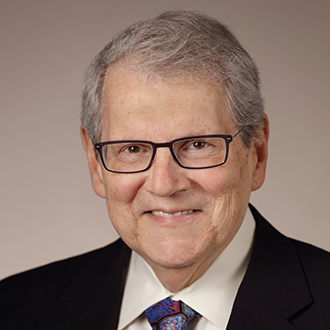 Today we join scientists around the world to mourn the sudden passing of Dr. Stephen I. Katz, the long-serving director of the National Institute of Arthritis and Musculoskeletal and Skin Diseases (NIAMS), which is part of the National Institutes of Health (NIH). Dr. Katz's institute managed the most extensive portfolio of lupus-related research projects within the NIH, including basic, translational and novel studies into the causes, management and cures for lupus.
Dr. Katz was an enthusiastic supporter of efforts to unlock the mysteries of lupus and advance the science and medicine of the disease. Trained in dermatology, Dr. Katz initiated a highly productive research program in the immunology of skin diseases during his early career with the NIH while at the National Cancer Institute.  Named director of NIAMS in 1995, Dr. Katz oversaw a significant expansion of the lupus research portfolio during the doubling of the NIH budget during the late 1990's and early 2000's, instituting programs that seek to improve the translation of basic research into practical solutions for medical treatment and care to improve the quality of life for people with lupus.
Among his many duties related to lupus research, Dr. Stephen Katz chaired the Federal Working Group on Lupus, a group founded in response to Lupus Foundation of America (LFA) advocacy initiatives to coordinate the activities of all branches of the federal government involved with lupus.  Dr. Katz also was one of the leaders involved in the Accelerated Medicines Partnership (AMP), a groundbreaking effort bringing public and private partners together to focus on illuminating the causes and progression of lupus and rheumatoid arthritis. He also lead the effort to update the National Lupus Research Action Plan that serves as a roadmap for research and professional development initiatives supported through the NIH.
Dr. Katz was a frequent speaker at LFA educational and awareness conferences and educational symposiums. Only a few weeks ago, Dr. Katz met with the LFA's leadership team and members of the Foundation's Medical-Scientific Advisory Council to discuss expanding future research initiatives in lupus. The loss of Dr.  Katz is a loss for us all. The entire lupus community will deeply miss his support and leadership.
We offer our sincere condolences to Dr. Katz's immediate family as well as his extended professional family of clinicians, scientists, and patients for whom his institute was working on their behalf.