News
March 28, 2023
Socioeconomic Factors and Hospitalizations in Children with Lupus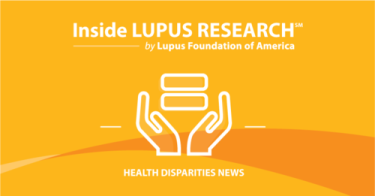 In a new study, researchers investigated the relationship between racial and socioeconomic health disparities and hospital stays in children with lupus. It was found that income level was a statistically significant predictor for length of stay in the hospital, and black/non-white race and public insurance (e.g., Medicaid) were associated with severe lupus activity.
Researchers used a nationally representative dataset to identify 3,367 hospitalizations which included children and young adults ages 2 – 20 with lupus who were identified through hospital codes. They found the following factors were significant predictors in length of hospital stay:
Income level

Those in the lowest income bracket had a 12% longer length of stay compared to those in the highest income bracket.
Prolonged hospitalizations are associated with illness severity, mortality, poor care coordination, and negative impacts on the social, emotional and economic welfare of children and their families.

Black and other non-white race

Black and non-white children demonstrated a statistically significant increase in the odds of having severe lupus symptoms compared to white children with lupus.
Data suggests that black and other minoritized racial groups may be more likely to be admitted to the hospital for lupus.

 Public insurance

The utilization of public insurance versus private insurance increased the odds of severe lupus activity, suggesting that insurance impacts people with lupus beyond the effects of socioeconomic status.
Future studies are needed to further understand the role of socioeconomic factors and the impact of racial disparities on lupus outcomes in children. Acknowledging these disparities and improving health equity among those who suffer from lupus is essential and can lead to healthier communities. Learn more about health disparities and social determinants of health.
Get Lupus Research Headlines Emailed to You
Interested in getting research like this straight to your inbox? Subscribe to our bimonthly Inside Lupus Research email for all the latest.
Subscribe Now