News
November 11, 2020
Lupus Research Highlights from ACR's 2020 All-Virtual Annual Meeting
ACR Convergence 2020 – the first all-virtual annual meeting experience from the American College of Rheumatology (#ACR20) – reaffirmed excitement and hope throughout the global lupus community. The event took place November 5 – 9, and featured hundreds of new studies covering a rich breadth of activity from researchers, clinicians and health care professionals.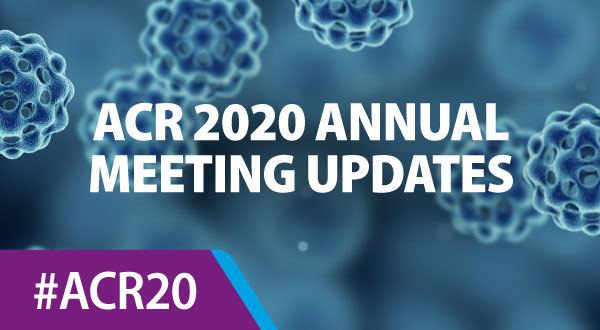 The Lupus Foundation of America (LFA) presented research on our Take Charge educational email series and the Addressing Lupus Pillars for Health Advancement (ALPHA) Project. Dozens of LFA-funded researchers presented findings from their lupus studies as well. Our Inside Lupus Research team covered the conference and below are this year's meeting highlights.
Drug Development
This year was a monumental year for lupus research with major advancements in clinical trial design and results. Not only are there several promising drugs for lupus treatment and disease maintenance therapy emerging from successful clinical trials, but there was lots of buzz during the ACR meeting about recent improvements in optimizing dosing and patient safety in clinical trials. Some of the longest and largest lupus clinical trials for drug treatment have been conducted and are leading researchers towards developing new therapies and people with lupus towards improved quality of life.
In the largest lupus nephritis (LN) phase 3 clinical trial, BLISS-LN, belimumab met 43% of it's primary endpoints improving renal response, compared to 32% of placebo. A Phase 2 clinical trial of iberdomide, from Bristol Myers Squibb, effectively met its primary and secondary clinical endpoints in the treatment of lupus. Aurinia Pharmaceuticals' voclosporin, which is under FDA review as a potential treatment for lupus nephritis, is continuing to show positive results in new analyses. And Genentech's Gazyva® (obinutuzumab) showed efficacy through two years for people with lupus nephritis, with complete renal responses seen in 41% of study participants.
Encouraging trial results were shared for several potential therapies for cutaneous lupus (skin disease). The investigational drug, BIIB059 from Biogen Inc., continues to show promise as a potential treatment for cutaneous lupus. A second study on the Phase 2 research of the same drug further validates the therapy's safety and efficacy. AstraZeneca's anifrolumab also demonstrates encouraging results, effectively reducing skin disease activity rapidly and well in people with lupus with moderate to severe active disease. Efficacy was measured using the Cutaneous Lupus Erythematosus Disease Area and Severity Index (CLASI) tool, which LFA is helping to validate for industry use. And, the monoclonal antibody, VIB7734, improved skin lesions and inflammation-causing markers in the blood of people with cutaneous lupus erythematosus.
Lupus Foundation of America: leading the way
LFA works to improve the quality of life for all people affected by lupus through many areas, including research. The ALPHA project is a unique global consensus initiative of international lupus experts. Led by LFA, the group developed and prioritized a list of actionable solutions for the lupus community to improve drug development, clinical care and access to care.
Additionally, LFA collaborated with pharmaceutical company Eli Lilly to develop a survey to better understand the experiences and priorities of people with lupus which highlighted that reducing fatigue, pain and flares were the most important treatment goals for people with lupus.
Also, in its ongoing efforts to explore new ways to reach and help those with lupus live better lives, LFA looked at engagement and feedback of its Take Charge educational email series. Subscribers reported the series as highly interesting and helpful. Emails led them to try new skills, such as preparing for medical appointments and developing new coping strategies.
Cognitive Function
Some of the many LFA-funded research that was presented at ACR included two studies on cognitive function. Sarya Garcia, 2020 Gina M. Finzi Fellow, presented animal research demonstrating a link between neuropsychiatric lupus and neuroinflammation caused by the presence of the protein, Lipocalin-2. Also, two research studies from Erik Anderson, MD, 2019 Gary S. Gilkeson Career Development Award (CDA) winner, addressed the potential roles of certain substances in the body (tryptophan and kynurenine) in cognitive dysfunction in lupus.
Self-Management
During one of the featured sessions, LFA Medical-Scientific Advisory Council (MSAC) member Victoria Werth, MD, spoke about high-quality disease self-management programs, such as Take Charge, the National Resource Center on Lupus and online self-care program Strategies to Embrace Living with Lupus Fearlessly (SELF). She discussed how people with lupus and their doctors are partners in engaging in successful self-management, and how doctors can help their patients by connecting them to high-quality, medically accurate self-management resources such as those offered by LFA.
Emerging research in health disparities and COVID-19
Amidst the pandemic, COVID-19 was a hot topic at this year's conference. A study exploring outcomes of COVID-19 infection in patients with rheumatic diseases, such as lupus, found no increased risk of poor COVID-19 outcomes, hospitalization, intensive care unit admission or death compared to people without rheumatic disease who had confirmed COVID-19. Additionally, several trials in hospitals and outpatient care show no correlation between hydroxychloroquine (HCQ) use and treatment or prevention of COVID-19.
Disparities in health care were brought to the forefront with new research. Physicians are less confident assessing lupus-related rashes in patients with skin of color and 93% of health care providers are interested in more education about rashes in this patient group. In a study of stroke and Ischemic heart disease (reduced blood supply to the heart) in people with lupus, researchers discovered discrepancies in medical literature on timing of treatment to prevent these events in Black patients with lupus. The study reported increased stroke-related deaths or events in the second year of lupus diagnosis and 24-fold higher risk of heart disease compared to non-Black patients.
Ashira Blazer, MD, an LFA MSAC member, shared research linking neighborhood characteristics and socioeconomics with lupus risk factors for contracting COVID-19 and developing severe disease. Another study found women have more lupus-related symptoms and score lower on quality of life assessments. Being a woman with lupus is a risk factor for depression, anxiety or both disorders.
Childhood-onset Lupus
LFA-funded research with partner, Childhood Arthritis and Rheumatology Research Alliance (CARRA), issued a global call for pediatric clinical drug trials, biomarker research and greater collaboration across sectors to advance childhood-onset lupus (cSLE) as findings revealed that 15-20% of people with lupus have cSLE. In a second study with CARRA, more than 1 in 3 people with cSLE have lupus nephritis (LN), finding 74% of people with cSLE developed LN within 1-year of diagnosis. The study also found children of Black race are more likely to experience worse short-term outcomes.
A separate study also found the smoother the transition to adult care, the better the health outcomes. Good transition to adult care may be especially crucial for Black and Hispanic populations, and for those on public insurance, as these groups are more likely to be hospitalized soon after transition.
The Lupus Foundation of America shares the collective excitement and determination for developing new treatments and a potential cure, while working to overcome the challenges many people with lupus face - from managing the disease to reducing healthcare disparities. Continue to follow Inside Lupus Research for breaking news and important updates and see you at #ACR21!