News
April 26, 2018
LIFELINE Grant Recipient Secures $6.7 Million from NIH for Lupus Research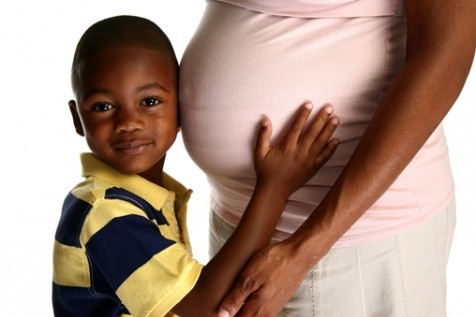 The Lupus Foundation of America created its LIFELINE Grant Program to keep a lupus researcher's project on track after facing an unexpected loss or substantial decrease in funding. The program enables a critical lupus research study to continue uninterrupted while the investigator applies for additional funding from the National Institutes of Health (NIH) or other sources.
An excellent example of the success and benefits of the Foundation's LIFELINE Grant Program is the research lab at the New York University (NYU) Langone Health, headed by Dr. Jill Buyon, which is pursuing new insights into lupus risk factors and flares. After being supported by a LIFELINE Grant in 2014, Dr. Buyon's research applied for and  received a $6.7 million NIH grant to support a five-year research project through their newly launched Translational Center of Molecular Profiling in Preclinical and Established Lupus (COMPEL). Dr. Buyon and her colleagues will explore why some women who have a specific set of antibodies (anti-SSA/Ro) never develop lupus while others do. 
Dr. Buyon is a leading authority in the field of neonatal lupus (NL), a rare condition associated with anti-SSA/Ro and or anti-SSB/La antibodies from the mother that affect the fetus. The most severe symptom is congenital heart block (CHB), which causes a slow heartbeat. Although very rare, newborns of women with lupus are at higher risk for developing this potentially life-threatening complication. CHB is usually detected when the fetus is between 18 and 24 weeks old. The condition does not disappear, and affected infants will eventually need a pacemaker.
In 2014, facing uncertainty in funding from the NIH due to government budget cuts, Dr. Buyon applied for a LIFELINE Grant to study whether taking Plaquenil (hydroxychloroquine or HCQ) during pregnancy prevents the recurrence of CHB. The outcome of the study, "Preventive Approach To Congenital Heart Block with Hydroxychloroquine (PATCH)," was very positive. Forty-one pregnancies resulted in 42 live births. Thirty-nine babies, including one set of twins, had no signs of cardiac problems. 
Dr. Buyon subsequently applied for and received a research grant the following year from the NIH, enabling her team to complete enrollment in this study. The study generated essential data which has been cited in nearly a dozen scientific papers, furthering the body of knowledge about lupus and pregnancy. The outcome of this study and the ongoing work of Dr. Buyon's lab at the NYU-Langone Lupus Center enabled the institute to obtain the multi-million dollar NIH research award. 
The Lupus Foundation of America congratulates Dr. Buyon and her team for securing the NIH grant so this vital research can continue. The Foundation is extremely pleased to have played a role during a very critical period, allowing their work to proceed uninterrupted. We look forward to reporting on many new developments from this lab as their research in lupus progresses
More information about the $6.7 million NIH grant project is available on the NYU-Langone Health website.