News
March 30, 2023
In People with Lupus, Age and Location Linked to Delayed Follow-Up After Hospitalization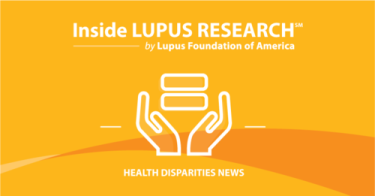 Research shows younger people living with lupus and those living in rural or disadvantaged areas are less likely to have a follow-up appointment with their doctor shortly after they've been discharged from the hospital. One quarter of people with lupus are hospitalized every year, and one-third are re-hospitalized within 30 days, underscoring the importance of timely outpatient care.
Looking at data from 8,606 adults hospitalized with lupus on Medicare, researchers found that 35% lacked follow-up within 30 days overall. That follow-up rate is worse than the rate reported among people with other chronic diseases.
People with lupus who also exhibited the following characteristics were less likely to have a timely follow-up appointment after hospital discharge:
More co-occurring illnesses
A longer hospital length-of-stay
Rural place of residency
 Greater neighborhood disadvantage
In the 65 years and older cohort, receiving timely follow-up care was associated with a 65% lower mortality rate in the month following hospital discharge, highlighting the tremendous value of outpatient treatment in this population in particular.
Regular preventative and follow-up care is critically important to living well with lupus, yet many struggle to get the medical support they need. Learn more about barriers to lupus diagnosis and care.
Get Lupus Research Headlines Emailed to You
Interested in getting research like this straight to your inbox? Subscribe to our bimonthly Inside Lupus Research email for all the latest.