News
June 14, 2017
Campaign Empowers Young Women At-Risk for Lupus to Be Fierce and Take Control
Lupus Foundation of America and American College of Rheumatology launch a new lupus awareness campaign.
Today, the Lupus Foundation of America (Foundation)  and the American College of Rheumatology  (ACR) unveiled a new awareness campaign, "Be Fierce.Take Control.™," designed to educate and empower young African American and Latino women, who are most at-risk for developing lupus.
The goal of the national campaign, which is funded in part by the Centers for Disease Control and Prevention, is to raise awareness of the signs and symptoms of lupus, and ultimately to reduce the time to diagnosis. Early diagnosis and treatment are critical to preventing long-term consequences of the disease. Traditionally, lupus diagnosis in the United States can often take years.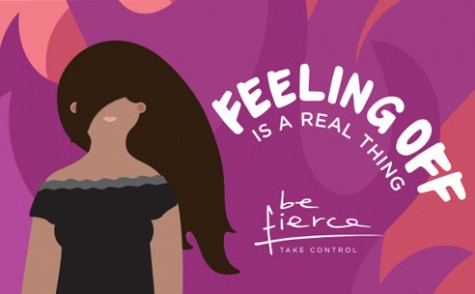 The campaign uses social media, video, digital advertising, and audience engagement to reach these young women and educate them about the signs and symptoms of lupus. The campaign website also provides trusted tools and resources such as the Foundation's "Could it Be Lupus?" questionnaire so those with symptoms can learn how to take that next step and talk to their health care provider.
The Impact of Lupus
The impact of lupus on young black and Hispanic women cannot be ignored. Lupus is two-to-three times more prevalent among these women. Not only is there more lupus cases among these women, the impact of the disease is often more severe. They tend to develop lupus at a younger age, experience more serious complications, and have higher rates of death.
Data from CDC's National Lupus Patient Registry shows that non-white women have a significantly higher incidence of lupus and the overall prevalence of lupus is higher than seen in studies prior to 2003. 
"Reducing the time to a lupus diagnosis is an organizational priority for the Lupus Foundation of America," said Sandra C. Raymond, President and CEO of the Foundation. "It is unacceptable that these young women in the prime of their lives often bear the brunt and burden of this disease. Getting these young women diagnosed and treated earlier is critical to reducing health disparities and improving long-term outcomes and quality of life."
Young African American and Latino women need to know that they can take control of their health and if they are feeling "off," it could be a sign of something more serious.
"We have been long-time partners with the Lupus Foundation of America in the fight against lupus, and are thrilled to have the opportunity to collaborate on this important campaign," said Sheryl McCalla, Senior Director of Collaborative Initiatives at the American College of Rheumatology. "We are urging women not only to take control of their own health, but to support the conversation around health in these communities, and to take their symptoms seriously and consult with their health care providers."
To learn more about the "Be Fierce.Take Control." campaign and the signs and symptoms of lupus, visit befiercetakecontrol.org.
About the American College of Rheumatology
The American College of Rheumatology (ACR) is an ethically-driven, professional membership organization committed to improving the care of patients with rheumatic disease and advancing the rheumatology subspecialty. The ACR Lupus Initiative® (TLI) is a multi-faceted education program designed to reduce disparities and improve outcomes among people with lupus.  Learn more about the ACR's Lupus Initiative at lupusiniative.org. For the latest news and updates, follow TLI on Twitter and Facebook.