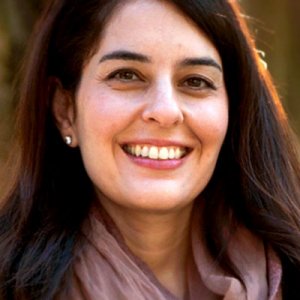 Jinoos Yazdany, MD, MPH
2011 recipient of the Mary Betty Stevens Young Investigator Prize
Dr. Yazdany is Chief of the Division of Rheumatology at Zuckerberg San Francisco General Hospital and the Alice Betts Endowed Professor of Medicine at the University of California San Francisco (UCSF). She received her medical degree from the University of California Los Angeles, and her MPH from Harvard University. She completing residency in internal medicine and a fellowship in rheumatology at UCSF.
Dr. Yazdany co-directs the UCSF Health Lupus Clinic where she specializes in clinical research and patient care in lupus. She also co-directs the UCSF Rheumatology Quality and Informatics Lab, and has worked to develop the American College of Rheumatology's RISE registry to improve research. 
She has served as the principal investigator for several grants from the National Institute of Arthritis and Musculoskeletal and Skin Diseases (NIAMS/NIH), the Agency for Healthcare Research and Quality (AHRQ), and the US Centers for Disease Control and Prevention (CDC). 
Dr. Yazdany is the 2011 recipient of the Mary Betty Stevens Young Investigator Prize from the Lupus Foundation of America.