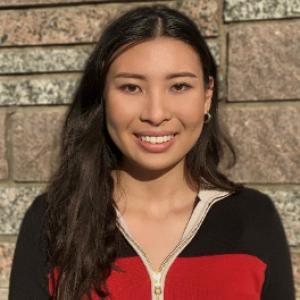 Jennifer He
2020 Gina M. Finzi Memorial Student Fellow
University Health Network (Toronto)
Project title: Improving the assessment of cognitive function in patients with systemic lupus erythematosus: Insight into intraindividual variability across neuropsychological tests and its association with cognitive impairment
Mentor: Zahi Touma, MD, PhD, FACP, FACR Assistant Professor of Medicine, Department of Medicine, University of Toronto Clinician-Scientist and Staff Physician, Rheumatology, University Health Network Cross-Appointed Faculty, Institute of Health Policy, Management and Evaluation Adjunct Scientist, Institute for Work and Health Clinician Investigator, Krembil Research Institute
Project Summary: The Toronto Lupus Clinic at the Toronto Western Hospital was first established to promote expert care for patients with lupus, to train future rheumatologists and to facilitate research into this disease. It is presently one of the largest centres for specialized lupus care and research internationally.
Under the mentorship of one of the centre's leading rheumatologists and researchers, Dr. Zahi Touma, Jennifer He will undertake a project entitled "Improving the assessment of cognitive function in patients with systemic lupus erythematosus: Insight into intraindividual variability across neuropsychological tests and its association with cognitive impairment". This project aims to (1) develop a novel use for an index that captures an individual's performance variability across the 19 tests of the American College of Rheumatology Neuropsychological Battery (ACR-NB) and (2) observe the association between this index and the risk for cognitive impairment (CI) in patients living with systemic lupus erythematosus (SLE).
This work will impact patient care as it will increase the interpretability of the scores of the ACR-NB and improve the early identification of CI in SLE patients. This could lead to extraordinary benefits to the quality of life of SLE patients at risk of CI, as it can prevent the accrual of long-term damage and disability. This study also represents a highly pragmatic way to repurpose a widely used and validated tool, the ACR-NB.