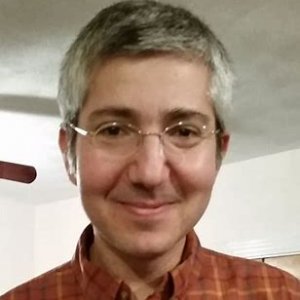 Jose C. Crispin MD, PhD
2017 Recipient of the Mary Betty Stevens Young Investigator Prize
About the Researcher
Dr. Crispin is a researcher in the Department of Immunology and Rheumatology at the National Institute of Medical Science and Nutrition Salvador Zubiran (INCMNSZ).  It is part of the National Institutes of Health under the Ministry of Health, one of Mexico's most prestigious medical and scientific assistance institutions.  He also holds the position of Adjunct Researcher, Pathophysiology of Metabolic and Emerging Diseases , School of Medicine and Health Sciences at Monterrey Institute of Technology and Higher Education. Dr. Crispin previously had served as an assistant professor of medicine at Beth Israel Deaconess Medical Center in Boston.
He contributed to approximately 100 publications, which have generated nearly 4,500 citations.  Dr. Crispin is a rheumatologist devoted to understanding the pathogenesis of lupus. He studies how key molecules associated with lupus through genetic and functional analyses alter immune function and contribute to creating an environment susceptible to autoimmunity. Dr. Crispin's research focus in lupus has included tissue injury mechanisms in lupus nephritis, how SLE-associated genetic variants contribute to the cause and progression of lupus, and the impact of gene expression on immune function.
2017 Mary Betty Stevens Young Investigator Prize
Dr. Crispin is the 2017 recipient of the Mary Betty Stevens Young Investigator Prize.  He established his Lab at the Salvador Zubiran National Institute of Medical Sciences and Nutrition (INCMNSZ), which treats more than 3,500 patients with lupus. His Lab has established itself as the primary research center for the study of lupus in the country.
The large and diverse population of patients with lupus that attend the INCMNSZ has allowed Dr. Crispin to develop a comprehensive research program.  Research in lupus includes genetic association studies aimed at identifying variants linked to specific disease phenotypes, basic studies that analyze the contribution of key molecules to the development of lupus, and clinical studies designed to test the usefulness of repurposed drugs as novel therapeutic options for patients with lupus.