Providing Answers, Support and Hope in Missouri, Southern Illinois, & Kansas
This is my chapter |
Reset
People gathering at the start line of the walk to end lupus now
2023 Walk to End Lupus Now
The Walk to End Lupus Now provides people affected by lupus and their families with the opportunity to come together for one unified purpose: ending lupus.

Join the Lupus Foundation of America, Heartland Chapter in raising money for lupus research, increasing awareness, and rallying support for people with lupus.
Choose Your Walk!
Join Us This Fall in St. Louis or Kansas City!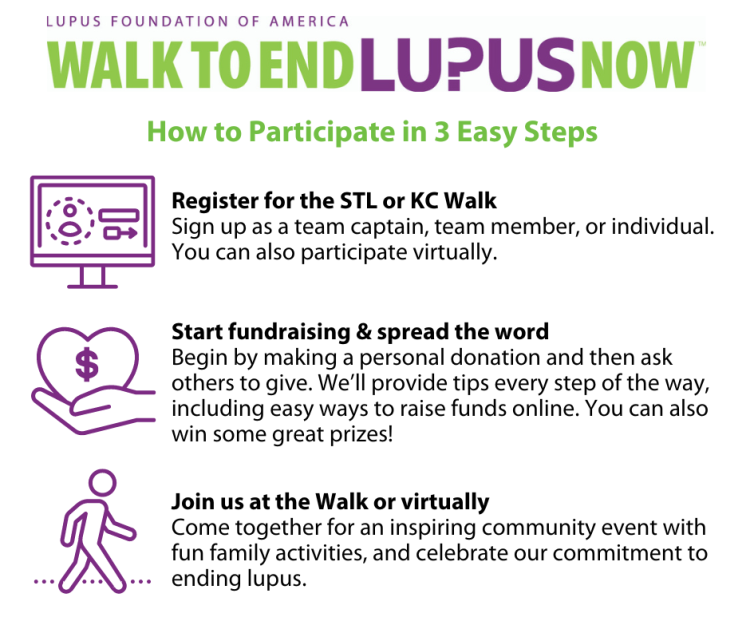 0